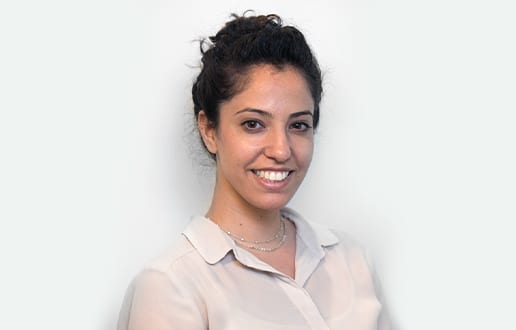 Electra City Tower
58 Harakevet St.
Tel Aviv
6777016
Shenhav Cherhi
Shenhav provides legal counsel in various real-estate transactions. She advises clients throughout all phases of a transaction, from acquisition until registration of the rights.
Shenhav accompanies projects in various fields, such as residential, office, and commercial projects, urban renewal, and purchasing groups.
Education:
Tel Aviv University, LL.B, 2017
Admission:
Member of Israel Bar Association since 2019
News and updates - Shenhav Cherhi:
December 10, 2019
Modifications to an Apartment at the Purchaser's Request Do Not Constitute Just Cause for Late Delivery of Possession
A recent judgment by the Hadera Magistrate's Court holds that modifications to an apartment made at a purchaser's request do not constitute just cause for late delivery and that the purchaser must be compensated for any delay.
April 28, 2019
Israeli Authorities Taking Action to Lower Barriers in Urban Renewal Projects
In light of the complexity of urban renewal projects, and in order to promote further urban renewal, Israeli authorities have begun taking action to create mechanisms and implement changes to convince apartment owners and entrepreneurs that urban renewal projects are feasible and worthwhile.