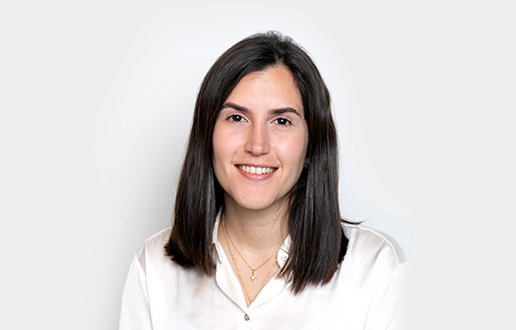 Electra City Tower
58 Harakevet St.
Tel Aviv
6777016
Naama Moshe
Naama is a lawyer in the firm's Litigation Department.
Adv. Naama Moshe assists in representing companies and individuals in complex litigation cases in the field of commercial law, including contractual disputes, shareholder disputes and control struggles, and real estate disputes. She also provides representation to international corporations in their commercial litigation in Israel.
Naama interned at the Tel Aviv District Attorney's Office – Civil Department.
Education:
Bar Ilan University, LL.B, 2019
Bar Ilan University, LL.M, 2020
Admission:
Israel Bar Association, 2021
News and updates - Naama Moshe:
May 8, 2022
Plus Ventures and Oren Abeksis Sue Unicorn Company Lusha for Fraud
The investment fund Plus Ventures and private investor Oren Abeksis claim they invested millions of shekels in a previous incarnation of Lusha and that they were defrauded by the entrepreneurs. Zohar Lande, Eyal Nachshon, Dana Bookstein, and Naama Ben Arosh Moshe are representing the plaintiffs.
April 28, 2022
Victory in Lawsuit against Shavei Israel NPO
The Tel Aviv District Court ruled the non-profit organization Shavei Israel had operated improperly for two decades in reporting to the Registrar of Associations that Ms. Sarah Green was a member of the organization. Ms. Green's ex-husband, the founder of the non-profit, was apparently falsifying her signature on documents submitted to the Registrar. Ms. Green was represented by Advs. Zohar Lande, Gal Livshits, Zohar Haim Levinger, and Naama Ben Arosh Moshe.
June 27, 2021
Representation in "Pancake House" Family Business Dispute
A family business dispute between the family members of the founder of the "Pancake House" chain has recently made headlines.
 The dispute erupted when one of the founder's sons accused his nephew (the founder's grandson) of violating the chain's trademarks by launching a new Tel Aviv venture called "TLV Pancake House" as a continuation of his grandfather's legacy.
Our firm's Eyal Nachshon and Naama Moshe are representing TLV Pancake House and the founder's grandson in the legal proceedings.