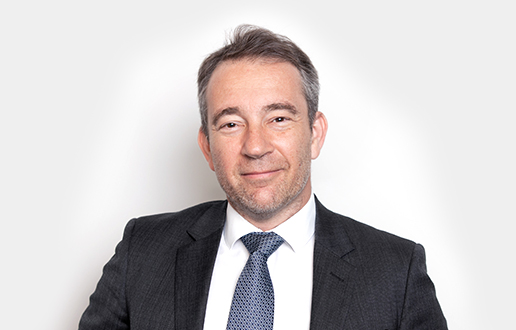 Electra City Tower
58 Harakevet St.
Tel Aviv
6777016
Shai Avnieli
Shai specializes in representing clients in complex dispute-resolution procedures, with a special focus on procedures relating to engineering and infrastructure projects, including insurance related disputes. 
Shai also possesses extensive experience advising contractors and entrepreneurs throughout all stages of a project.
Shai's clients include leading Israeli engineering and infrastructure companies, as well as internationally known entities operating the infrastructure and energy sectors.
Shai is well versed in advising on various infrastructure projects, including those involving roads, rail transport, water, gas, renewable energy, seaports, and airports. Examples of projects Shai has advised are the Tel Aviv Light Rail Red Line Project, the Tunneling Project for the High Speed Rail between Tel Aviv and Jerusalem, the Ashdod Desalination Plant Project, and the Ben-Gurion Airport Expansion Project.
Shai represents clients in various courts, arbitrations, and alternative dispute resolution procedures.
Shai also serves as a guest lecturer in the Israeli Association of Construction & Infrastructure Engineers arbitrators course and is a member of the Society of Construction Law.
Prior to joining Barnea, Shai served as a partner in the litigation department of a leading law firm.
Education:
Hebrew University of Jerusalem, LL.B. 2004
Admission:
Member of the Israel Bar Association since 2005
News and updates - Shai Avnieli:
May 27, 2021
Representation in a dispute with a cooperative association
In recent days, the story of an Arab citizen named Samar Graeb has made headlines. About a year ago, he bought a house in the "Hapoalim neighborhood" in Afula and applied to be accepted as a neighborhood resident. The neighborhood committee rejected his request, claiming that it was a neighborhood with a Jewish, Zionist, and secular character.
Firm partner Shai Avnieli is representing Mr. Graeb in proceedings before the neighborhood committee and has appealed its decision.
Next week, a meeting is expected to convene, during which members will vote on whether to accept or reject the neighborhood committee's decision.
December 29, 2020
Summary of Projects in the Infrastructure Field in Israel 2020
As an expert in the infrastructure field, Shai Avnieli was interviewed for Calcalist's podcast to provide his highlights for the year 2020. He analyzed how the COVID-19 pandemic has affected the industry and where the infrastructure industry is headed.
August 25, 2020
TheMarker published this morning an in-depth report on the logistics of purchasing COVID-19 products
The article mentions the Ministry of Finance's decision to exempt from a tender process LR Industries Ltd., an Israeli importer, thus allowing it to supply millions of COVID-19 testing kits to the Ministry of Health, at an estimated value of USD 7.7 million. In response, veteran Israeli company Biological Industries Bet Haemek filed an administrative appeal and a motion for an interim order against the decision. This process was led by Advs. Shai Avnieli and Shay Bello from our firm.