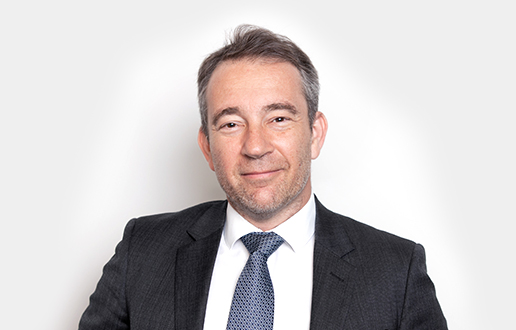 Electra City Tower
58 Harakevet St.
Tel Aviv
6777016
Shai Avnieli
Shai is a partner in our firm's Litigation Department, specializing in infrastructure and energy disputes.
Adv. Shai Avnieli specializes in representing clients in complex dispute resolution procedures, with a special focus on procedures relating to construction projects, engineering, and infrastructure. Shai also possesses extensive experience advising contractors, orderers, and entrepreneurs throughout all stages of a project.
Shai's clients include leading Israeli engineering and infrastructure companies, as well as internationally known entities operating in the infrastructure and energy sectors.
Shai has extensive experience in supporting diverse projects in the field of engineering and infrastructure, including roads, rail transport, water, gas, renewable energy, seaports, and air. Among the projects to which Shai has provided legal counsel are the Red Line project of the Tel Aviv Light Rail, the Green Line project of the Jerusalem Light Rail, the tunnel mining project for the high-speed rail between Tel Aviv and Jerusalem, a project for the construction of a desalination plant in Ashdod, a project for the construction of a new arm at Ben-Gurion Airport, a project to build a new railway parallel to Road 6, other complex projects, and more.
Shai boasts extensive experience in representing his clients in various litigation procedures related to the field of engineering and infrastructure. He provides representation before the various courts, during arbitrations (in Israel and internationally), and in alternative dispute resolution procedures.
In addition, Shai provides advice on critical issues and crises in the field of engineering and infrastructure.
Prominent legal directory The Legal 500 ranks Shai as a Recommended Lawyer in the Infrastructure practice area.
Education:
Hebrew University of Jerusalem, LL.B. 2004
Admission:
Member of the Israel Bar Association since 2005
Insights & News - Shai Avnieli:
August 13, 2023
Barnea: Representing Bareket in NIS 20 Million Lawsuit
Shai Avnieli and Omer Ungar are representing Bareket in a lawsuit the construction company Longshine has filed against it. Longshine, which served as the main contractor in a project initiated by Bareket, was nine months late in delivery of the project. As a result, Bareket deducted approximately NIS 10 million from the construction account. 
June 19, 2023
Barnea: Hosting Conference on Tenders in Collaboration with ACC Israel
We hosted a conference on tenders at our office.
Several firm partners lectured, including Ronit Niederman, a partner in the Tenders and Projects Department, who discussed tender negotiation strategies, and Gal Rozent, head of the Competition and Antitrust Department, who spoke about the role of competition in tenders. Among the guest speakers at the conference was Joy Sturm, a partner from international firm Hogan Lovells, who participated in a panel with Shai Avnieli, one of our firm's partners. Another featured guest was Gal Somech, legal advisor to the Haifa Port, who addressed the port's privatization process.
March 9, 2022
Representing Shikun & Binui and Egged in Administrative Petition
Our firm is representing Shikun & Binui and Egged in an administrative petition filed with the Jerusalem District Court over the tender committee's decision not to disqualify the bids of French company Alstom and Russian company TMH in the tender for the Jerusalem Light Rail's Blue Line.
Advs. Zohar Lande, and Shai Avnieli provided representation in the matter.