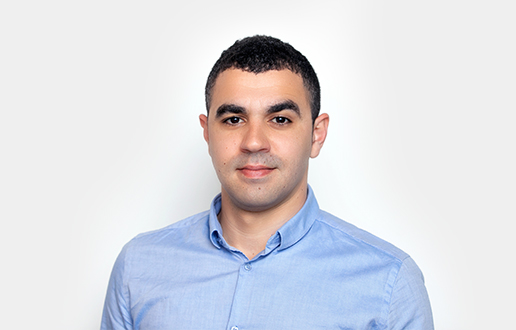 Electra City Tower
58 Harakevet St.
Tel Aviv
6777016
Shay Bello
Shay is an associate in our Litigation Department, He represents clients in disputes across a wide variety of legal fields.
Adv. Shay Bello handles contract violations, shareholder disputes, real estate disputes, class actions, derivative claims, mediation law cases, administrative petitions, and more.
Prior to joining our firm in 2019, Shay worked for two years in the litigation department of a leading firm. In addition, between the years 2015–2018, Shay served as a research assistant and teaching assistant to Prof. Amnon Rubinstein at the Interdisciplinary Center Herzliya in the fields of constitutional and administrative law.
Education:
Emory University School of Law, Atlanta, LL.M., 2019
Interdisciplinary Center Herzliya, LL.B., 2015
Admission:
Member of Israel Bar Association since 2016
News and updates - Shay Bello:
August 25, 2020
TheMarker published this morning an in-depth report on the logistics of purchasing COVID-19 products
The article mentions the Ministry of Finance's decision to exempt from a tender process LR Industries Ltd., an Israeli importer, thus allowing it to supply millions of COVID-19 testing kits to the Ministry of Health, at an estimated value of USD 7.7 million. In response, veteran Israeli company Biological Industries Bet Haemek filed an administrative appeal and a motion for an interim order against the decision. This process was led by Advs. Shai Avnieli and Shay Bello from our firm.
August 28, 2019
Supreme Court Dismisses Nespresso Suit against Espresso Club
The Supreme Court recently dismissed an appeal by Nestlé, the Swiss multinational food and drink processing conglomerate, and its subsidiary corporation Nespresso, filed against our client, the Israeli company Expresso Club. The appeal claimed copyright and trademark infringement, unfair competition, and damage to Nespresso's reputation.