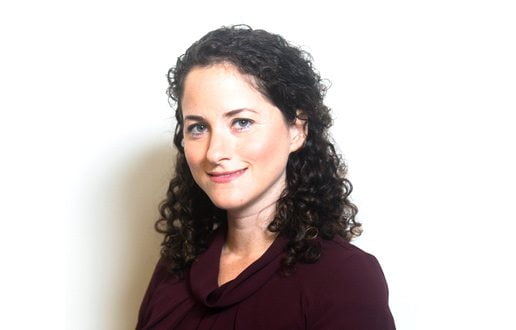 Electra City Tower
58 Harakevet St.
Tel Aviv
6777016
Daphna Klein
Daphna is extensively experienced in representing both Israeli and international companies in complex and high-profile litigation proceedings. She has acted for clients before the district courts, the Supreme Court, and during mediation and arbitration proceedings.
Daphna represents companies in class actions, administrative proceedings, and other complex commercial litigation. She has also served as counsel in legal disputes related to distribution and development agreements. This includes the enforcement of such agreements, corporate proxy battles, civil pecuniary suits, shareholder disputes, lawsuits against contractors, real estate disputes, etc.
Daphna represents local and international corporations in contractual and commercial disputes regarding large-scale projects. She has also acted in suits against end-users, subcontractors, and others.
Daphna routinely serves as counsel for clients before Israel's various courts. She is well-versed in handling summary proceedings (such as ex parte injunctions and foreclosures) related to intellectual property, commercial secrets, antitrust, torts issues, and unlawful enrichment.
Education:
Bar Ilan University,LL.B, 2007
Admission:
Member of Israel Bar Association since 2008
News and updates - Daphna Klein:
January 30, 2022
Representing Owners of Luxury Tel Aviv Property in Lawsuit Filed against Them
Israeli basketball player Yoni Nir has filed a lawsuit against three women who own a property in the upscale Nahalat Yitzhak neighborhood in Tel Aviv. The lawsuit alleges the women refused to abide by a "binding sale agreement" signed between them for the sale of the property in the amount of NIS 4.9 million together with renovation costs. Our firm's Daphna Klein and Shahar Poller Atzil are representing the defendants in the case.
February 25, 2020
Who Owns the Copyright – the Photographer or the person who was Photographed?
Potential legal exposure when one makes use of a photograph displaying his or her own image without the permission of the photographer.
January 12, 2020
Daphna Klein Interviewed on Financial Radio Program
Daphna Klein was interviewed by the "Tzeva Hakesef" radio program on Kan Reshet Bet following the recent Supreme Court ruling that posting and sharing on social media may be considered an advertisement for the purposes of the defamation law. According to Daphna, this decision has significant weight to a wide swath of the public, who are not necessarily aware of their exposure to being sued in defamation claims (starting min 21.22).