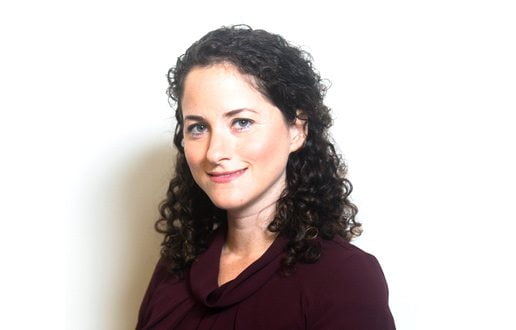 Electra City Tower
58 Harakevet St.
Tel Aviv
6777016
Daphna Klein
Daphna is a partner in the Barnea Jaffa Lande Litigation Department, where she coordinates the real estate litigation practice.
Adv. Daphna Klein has extensive experience representing both Israeli and international companies in complex and high-profile litigation proceedings. She acts for clients before the district courts and the Supreme Court, and during mediation and arbitration proceedings.
Daphna has unique experience providing legal services to some of the leading real estate companies in Israel. She represents developers, contractors, and tenant representatives in complex disputes stemming from wide-scale real estate projects.
In addition, Daphna boasts extensive experience representing companies in
class actions, administrative proceedings, and other complex commercial litigation proceedings.
Adv. Daphna Klein provides representation in legal disputes relating to distribution and development agreements (including enforcement of such agreements), corporate proxy battles, civil pecuniary suits, shareholder disputes, disputes regarding copyrights, commercial secrets, antitrust issues, torts issues, etc. This includes the handling of proceedings at short notice (such as motions for interim relief).
Education:
Bar Ilan University,LL.B, 2007
Admission:
Member of Israel Bar Association since 2008
Insights & News - Daphna Klein:
September 19, 2023
Contracts, Signatures, and Smileys: Are Emojis Legally Valid?
Courts around the world are being asked to determine the legal standing of emojis and to include ideograms in contract doctrine when a consensus about their meanings has not yet been reached. 
September 14, 2023
Emojis Are Going Legal – Daphna Klein Op-Ed Calcalist
The use of emojis is expanding, redefining the bounds of interpersonal communication. For instance, a Canadian court recently determined that a text message with a thumbs-up emoji was considered as valid acceptance of contractual terms. Read Daphna Klein's op-ed on the case in Calcalist.
May 10, 2023
Delay in Delivery of Apartment – Waiver of Claims Clauses
To ensure the agreed arrangement is appropriate and does not include a waiver of the buyer's cogent rights under Israeli law, several principles should be taken into account, such as if the agreement reflects a reasonable assessment of the inherent risks in the event of disputes between the parties.