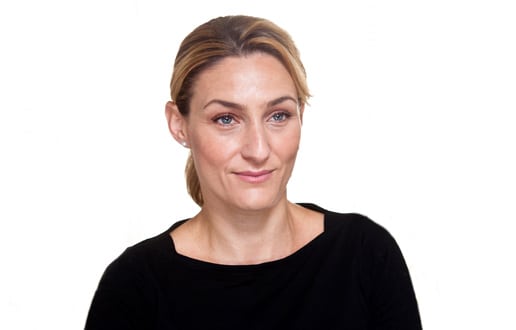 Electra City Tower
58 Harakevet St.
Tel Aviv
6777016
Hadar Israeli
A partner with the firm, Hadar possesses unique experience in the fields of white-collar and regulatory enforcement, both domestically and internationally. Hadar represents individuals and companies in a wide range of criminal and administrative enforcement proceedings, as well as complex commercial litigation, in Israel and the US.
Hadar handles a broad range of criminal, administrative and civil matters from their preliminary stages and until their conclusion in court. Hadar's experience has involved representing clients in bribery, fraud, money laundering, insider trading, antitrust, securities, internal investigations, shareholder disputes, and complex civil litigation cases.
Hadar stands at the front line of Israeli lawyers with expertise in international cases, including ones that involve trials before the US courts. She also possesses unique expertise in leading complex document discovery procedures, in massive litigation cases that involve an exceptionally high volume of discovery materials.
Hadar also advises her clients on internal compliance procedures and internal investigations concerning suspicions for violations of financial regulations, corruption and bribery, taxation, corporate governance rules, and more.
Before joining Barnea, Hadar was an associate in the litigation department of the New York office of Paul, Weiss, Rifkind, Wharton & Garrison and in leading law firms in Tel Aviv. 
Hadar clerked at the Supreme Court of Israel for Acting Justice Dvora Berliner and served as an Editorial Board Member of the Tel Aviv University Law Review and as a teaching and research assistant in the field of criminal law.
Education:
Columbia Law School, Harlan Fiske Stone Scholar, LL.M., magna cum laude, New York, 2016
Tel Aviv University, L.L.B., magna cum laude, 2007
Tel Aviv University, B.Sc., Philosophy, magna cum laude, 2007
Admission:
Member of New York Bar Association since 2017
Member of Israel Bar Association since 2008
News and updates - Hadar Israeli:
November 17, 2020
Israel Securities Authority – What Constitutes Securities Fraud?
The Israel Securities Authority recently published a staff position on situations it believes indicate fraudulent securities trading and which justify opening a criminal investigation.
September 3, 2020
Israel Securities Authority Publishes Sentencings Guidelines for Administrative Procedures
For the first time, the Israel Securities Authority has published Sentencing Guidelines for Administrative Procedures which contain the considerations guiding its determination of sanctions for individual violators and corporations in an administrative procedure.
June 14, 2020
Israel and the US: Encouraging Corporations to Investigate Potential Misconduct on Their Own
Columbia Law School's Blue Sky blog published an article co-written by Hadar Israeli and Eran Elharar of Barnea and Joseph Facciponti and James Goldfarb of the New York law firm Murphy & McGonigle. The article provides a comparative view of Israel and the US on corporate internal investigations.