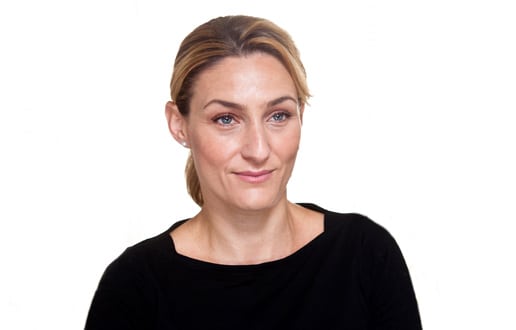 Electra City Tower
58 Harakevet St.
Tel Aviv
6777016
Hadar Israeli
A partner with the firm, Hadar possesses unique experience in the fields of white-collar and regulatory enforcement, both domestically and internationally. Hadar represents individuals and companies in a wide range of criminal and administrative enforcement proceedings, as well as complex commercial litigation, in Israel and the US.
Hadar handles a broad range of criminal, administrative and civil matters from their preliminary stages and until their conclusion in court. Hadar's experience has involved representing clients in bribery, fraud, money laundering, insider trading, antitrust, securities, internal investigations, shareholder disputes, and complex civil litigation cases.
Hadar stands at the front line of Israeli lawyers with expertise in international cases, including ones that involve trials before the US courts. She also possesses unique expertise in leading complex document discovery procedures, in massive litigation cases that involve an exceptionally high volume of discovery materials.
Hadar also advises her clients on internal compliance procedures and internal investigations concerning suspicions for violations of financial regulations, corruption and bribery, taxation, corporate governance rules, and more.
Before joining Barnea, Hadar was an associate in the litigation department of the New York office of Paul, Weiss, Rifkind, Wharton & Garrison and in leading law firms in Tel Aviv. 
Hadar clerked at the Supreme Court of Israel for Acting Justice Dvora Berliner and served as an Editorial Board Member of the Tel Aviv University Law Review and as a teaching and research assistant in the field of criminal law.
Education:
Columbia Law School, Harlan Fiske Stone Scholar, LL.M., magna cum laude, New York, 2016
Tel Aviv University, L.L.B., magna cum laude, 2007
Tel Aviv University, B.Sc., Philosophy, magna cum laude, 2007
Admission:
Member of New York Bar Association since 2017
Member of Israel Bar Association since 2008
News and updates - Hadar Israeli:
August 12, 2021
Indictments Filed in US for Fraudulent Receipt of Federal Financial Assistance from CARES Act
With the outbreak of the COVID-19 pandemic, the United States government enacted the Coronavirus Aid, Relief and Economic Security (CARES) Act. The volume of assistance, totalling USD 2.8 trillion, provided financial aid to individuals and organizations facing economic hardship and access to loans with convenient terms for the purpose of paying salaries and other specific expenses under a program called the Paycheck Protection Program (PPP). Many Israeli companies operating in the United States also submitted applications for grants and loans under the PPP.
The initiative, while commendable, also opened the door for those seeking to exploit the government assistance to commit fraud and deceit.
These acts led to some of the most expensive white-collar criminal investigations in US history. The vast investigative resources allocated by the government for this effort continue to produce results. Hundreds of indictments were filed last year for acts of fraud relating to CARES Act financial assistance.
The speed at which US prosecutorial authorities conducted investigations and filed indictments in these cases is extraordinary. White-collar investigations usually take months or even years until authorities can determine what crimes are indictable and who was responsible for them. However, the first CARES Act fraud cases were quickly investigated and indictments on fraud charges were filed within a few weeks, after the initial loans were provided in the spring of 2020.
The US Department of Justice announced that the rationale behind its high-speed efforts is deterrence. Considering that more than USD 800 billion are in play through the PPP, the US government wants to make it crystal clear to borrowers who might be tempted to exploit the program of the repercussions of committing fraud. The sentences being handed down in these cases are also quite harsh (from 18 to 40 months of incarceration).
The speed of the investigative efforts, the filing of indictments, and the harsh sentences reflect a strict policy, which the Biden administration is clearly continuing. The enormous resources allocated by the government continue to be channeled toward exposing additional fraud crimes relating to the CARES Act.
This strict policy and the fact investigative and enforcement efforts do not appear to be slowing down may also affect Israeli companies operating in the United States. Israeli companies that filed applications for CARES Act assistance may face requirements to provide explanations on the details of the activities they declared in their loan or grant applications, or about their uses of the assistance funds.
We advise companies that received requests from law enforcement authorities in the United States, or that worry the authorities might contact them, to consult with attorneys specializing in US law, particularly administrative enforcement and white-collar crime.
November 17, 2020
Israel Securities Authority – What Constitutes Securities Fraud?
The Israel Securities Authority recently published a staff position on situations it believes indicate fraudulent securities trading and which justify opening a criminal investigation.
September 3, 2020
Israel Securities Authority Publishes Sentencings Guidelines for Administrative Procedures
For the first time, the Israel Securities Authority has published Sentencing Guidelines for Administrative Procedures which contain the considerations guiding its determination of sanctions for individual violators and corporations in an administrative procedure.