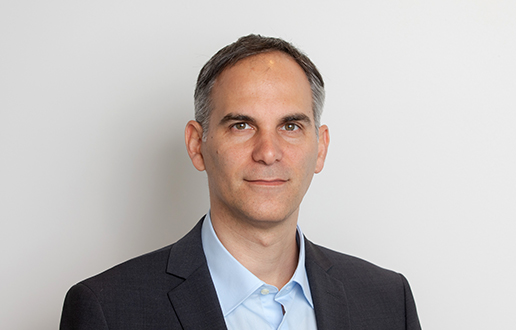 Electra City Tower
58 Harakevet St.
Tel Aviv
6777016

Idan Miller
Idan Miller is the manager of our firm's insolvency and corporate recovery practice.
Adv. Idan Miller has over 15 years of experience providing legal advice to clients in matters pertaining to insolvency law, including, corporate restructuring and recovery, debt settlements, liquidations, and receivership proceedings. He also provides representation in complex litigation claims adjudicating the liability of office holders, officers, and shareholders, and issues legal opinions to companies and corporate officers about insolvency-related matters.
Idan represents companies, NPOs, shareholders, creditors, investors, officers, and office holders. He has been involved in some of the largest and most complex debt and recovery arrangements in Israel, including the corporate insolvency proceedings of retail, infrastructure, industrial, technology, and real estate companies.
Idan is included in the exclusive national list of active trustees in corporate insolvency proceedings. A public committee selects the members of this list and the courts draw from it to appoint trustees for complex insolvency cases that deliberate on whether a corporation may still operate as a "going concern."
Prior to joining our firm, Idan was a partner in a large law firm specializing in insolvency and recovery proceedings. Previously, he served as a teaching assistant at the University of Haifa.
Education:
University of Haifa, LL.B and B.A. in Economics, cum laude, 2003
Ben-Gurion University, MBA, cum laude, 2013
Admission:
Member of Israel Bar Association since 2004
Insights & News - Idan Miller:
August 28, 2023
Insolvency: Debt Settlements on the Rise
Idan Miller, the coordinator of our firm's insolvency and corporate recovery practice, was interviewed by Globes about the wave of companies in financial distress. Idan noted that "what we're seeing in the newspapers is only the tip of the iceberg."  According to Idan, a large number of unpublicized debt settlements are currently underway in contracting, high-tech, and security procurement companies.
August 7, 2023
Barnea: Advising Anise on Corporate Recovery Plan
Idan Miller, Michael Dubin, and Liron Dahan are advising Anise on a corporate recovery plan, after the natural products chain fell into an approximately ILS 22.9 million debt. As part of this process, our firm submitted a request to the district court to appoint a trustee and approve a debt arrangement. Anise's debts accumulated due to branch expansion and an increase in interest rates. The chain is now working to implement its all-encompassing corporate recovery plan, which includes closing unprofitable branches, closing a packaging plant in Kiryat Anavim, improving efficiency, and further reductions.
July 9, 2023
New Limitations on the Rehabilitation of an Insolvent Company
In a recent ruling in the Bachar Real Estate case, the court prioritized the rights of tenants over insolvent urban renewal companies and created a significant obstacle to the rehabilitation of such companies.Idan Miller the manager of our firm's insolvency and corporate recovery practice, presents the challenges of the new ruling in an op-ed for Globes.