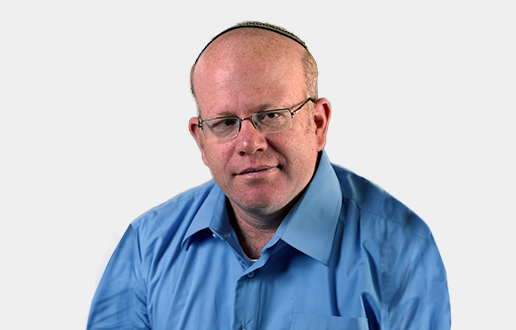 Electra City Tower
58 Harekevet St.
Tel Aviv
6777016
Amichai Cohen
Professor Amichai Cohen is a Special counsel on International Law in our firm. Professor Cohen is a faculty member in the Faculty of Law at the Ono Academic College and serves as a senior fellow at the Israel Democracy Institute
Amichai has a prosperous academic career and is a renowned researcher in international law and Israel's national security law. He has served as a visiting professor at Columbia Law School, New York, and the American University-Washington College of Law and as a visiting researcher at the University of Cambridge in the United Kingdom.
In 2013-2016, he served as Dean of the Faculty of Law at the Ono Academic College.
Amichai has published four books in English and Hebrew and dozens of articles in important journals of the legal world in Israel and abroad.
Amichai's areas of practice include international trade law; Justice and Security, Israeli constitutional law, occupied territories law; International law in Israeli law; And international criminal law.
Books by Professor Amichai Cohen
Israel's National Security Law: Political Dynamics and Historical Development (2011)
Law and Security in Israel (2014)
The Constitutional Revolution and Counter-Revolution (2020)
Proportionality in International Humanitarian Law (2021)
Education:
Yale Law School, J.S.D., 2003
Yale Law School, LL.M, 2001
The Hebrew University, LL.B, 1998
Admission:
Member of the Israel Bar Association since 1999
Insights & News - Amichai Cohen:
November 1, 2023
Barnea: "A Legal View on Israel's War with Hamas" Webinar
We hosted the webinar "A Legal View on Israel's War with Hamas" for colleagues and international clients. Prof. Amichai Cohen, a special counsel at our firm who specializes in the laws of armed conflict, provided an overview of the situation and answered questions. Topics discussed included the status of the abducted and captive Israelis, the limitations imposed on Israel during battle, the blockade on the Gaza Strip, and the transfer of humanitarian aid.
February 22, 2023
Prof. Amichai Cohen on Israel's Constitutional Law Reforms
Prof. Amichai Cohen was invited to write a series of articles about the new Israeli government's proposed judicial reform and its implications for the Israeli legal system
December 19, 2022
Can DeFi Use Exempt a Project from Compliance?
Activity in the form of financial decentralization (Decentralized Finance - DeFi) does not exempt from requirements in the field of prevention of money laundering prohibition or compliance with sanctions. It turns out that DeFi is subject to the same "laws of gravity" as projects in the traditional financial industry.