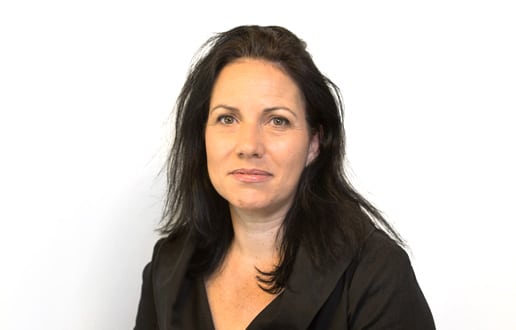 Electra City Tower
58 Harakevet St.
Tel Aviv
6777016
Hagit Ross
Hagit is a partner in the Capital Markets Department, specializes in securities law, corporate finance, and commercial transactions. Hagit regularly advises some of the largest and leading public companies in Israel on these topics.
Hagit possesses 20 years of experience providing legal counsel. Her clients include public companies, companies subject to the reporting requirements of the Israel Securities Authority, boards of directors, and CEOs.
Hagit also advises companies on capital raising issues, including with respect to the publication of prospectuses and the issuance of bonds; board and committee meetings; purchase offers; compensation, options, and internal enforcement plans; shareholders' agreements; the purchase and sale of shares; and commercial matters.
Prior to joining Barnea, Hagit worked in several leading Israeli law firms. In addition, she served as a teaching assistant at the Ramat Gan Academic Center Law School and at the College of Management.
Hagit is a member of the Securities and Capital Markets Committee of the Israeli Bar.
Education:
Ramat Gan Academic Center, LL.B, magna cum laude, 2000
Admission:
Member of Israel Bar Association since 2001
Insights & News - Hagit Ross:
October 31, 2023
Swords of Iron: Israel Securities Authority Guidelines and Reliefs
The Israel Securities Authority has announced several reliefs due to Operation Swords of Iron, mainly the postponement and extension of deadlines.
September 6, 2023
Successful and Proactive Institutional Activism in Israel
Following a lengthy battle by the majority shareholders in Megureit, led by Phoenix Group and More Investment House, a significant reduction was made to the REIT fund's management fees. The agreement was reached after an institutional activist struggle, including a petition to the court and a demand for a special shareholders' meeting. Phoenix and More were represented by firm partners Zohar Lande and Hagit Ross, with additional assistance from Shachar Rothschild, Alon Anava, Tzofiya Shenfeld, and Ronit Lerer.
August 6, 2023
Stock Market Skeletons: How to Properly Execute a Merger
Hagit Ross, a partner in our firm's Capital Markets Department, was interviewed by TheMarker on the phenomenon of companies going public via mergers with stock market skeletons.