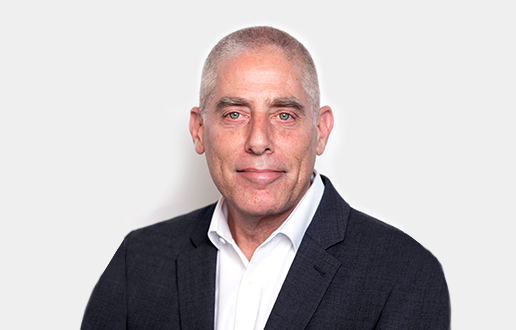 Electra City Tower
58 Harakevet St.
Tel Aviv
6777016
Ken Shaked
Thanks to his many years of activity in business development, management of startup companies, and investment in corporations, Ken supports entrepreneurs and startups from the project launch phase through to the exit phase.  
In the course of this activity, Ken advises on issues related to setting up companies and raising funds for their activities. He also counsels on ongoing commercial issues, including licensing and intellectual property, distribution and cooperation agreements, research and development agreements, regulation, and so forth. Ken's clients operate in a range of high-tech fields, with an emphasis on pharma, biotechnology, medical equipment, and cleantech. 
Ken has served as in-house counsel for leading companies, including El-Al and Dexcel Pharma. He has also worked and served as a partner for a number of leading law firms.
Prominent legal directory The Legal 500 ranks Ken as a Recommended Lawyer in Commercial, Corporate and M&A, Hi-Tech and Start-Ups, Intellectual property: Commercial/ Transactions
In addition, Ken managed various startups in the course of his role as vice president of Yissum Research Development Company of the Hebrew University, as well as CEO of various companies in the areas of cleantech, biotechnology, and medical equipment.
Education:
Tel Aviv University LL.B., 1991
Haifa University MBA, 2004
Admission:
Member of Israel Bar Association since 1991
Insights & News - Ken Shaked:
August 10, 2023
Incorporation of a Company in a Foreign Country: What Should Be Taken into Account?
In an interview with Calcalist, Ken Shaked advises on the primary considerations for when a company decides where to incorporate, applicable law for companies that choose to incorporate abroad, related costs, and the tax considerations companies should seriously mull over.
May 10, 2023
Material Transfer Agreements: Why They Matter
In the world of scientific research and development, sharing materials between organizations is a common practice. However, when such sharing involves proprietary materials or intellectual property, it becomes important to have a legally binding agreement in place to ensure the materials are used only for their intended purpose and that the owner's rights are protected. This is where a material transfer agreement (MTA) comes in.
MTAs
An MTA is a contract that governs the transfer of tangible research materials, such as biological materials, chemicals, or software, from one organization to another. The agreement outlines the transfer's terms and conditions, and specifies the permitted uses of the materials. A legally binding document, the MTA protects the interests of both the provider and recipient of the materials.
Main Elements of MTAs
Identification of the parties involved
The agreement will identify the provider and recipient of the materials.
Description of the materials
The agreement will describe the transferred materials, including their quantity and any specific characteristics or properties.
Purpose of the transfer
The agreement will specify the intended use of the materials and any restrictions on their use.
Intellectual property rights
The agreement will address any ownership or intellectual property rights associated with the transferred materials, as well as any restrictions on the use of such rights.
Liability and indemnification
The agreement will address issues related to liability and indemnification, such as who is responsible for any damages or losses that may arise from the use of the materials.
Confidentiality
The agreement will include provisions to protect any confidential or proprietary information associated with the transferred materials.
Termination and return of materials
The agreement will specify the conditions under which one can terminate the transfer, as well as the procedures for returning any remaining materials to the provider.
It is important to note that an MTA is not a substitute for a license or research collaboration agreement. An MTA only governs the transfer of materials, while a license or research collaboration agreement covers broader intellectual property rights and may include provisions related to commercialization, royalties, and other financial considerations.
MTAs are an essential tool for the exchange of research materials between organizations. By defining the terms and conditions of the transfer, MTAs help ensure that the materials are used only for their intended purpose and that the rights of the owner are protected. Researchers should always ensure they have an MTA in place before sharing any proprietary materials, to avoid any legal disputes that may arise from such transfers.
***
Barna Jaffe Lande's IP team is at your disposal for any question related to the transfer, commercialization, and cooperation in intellectual property.
Adv. Ken Shaked is a partner in the firm's Corporate Department.
January 12, 2023
Barnea: Participating in Tel Aviv University Medical Innovation Hackathon
Ken Shaked acted as a judge for Tel Aviv University's medical innovation hackathon and will serve as a legal advisor for the competition's winners. Inbar Gorelick, Dana Ben Yehuda, and Inbar Katzir served as mentors and provided participants with professional input.