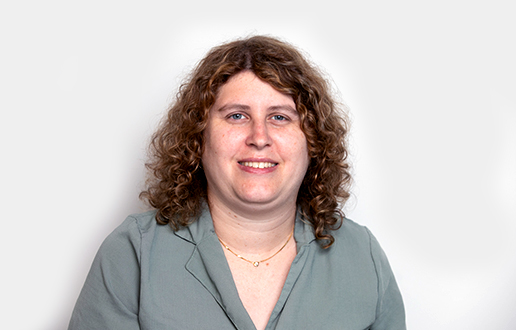 Electra City Tower
58 Harakevet St.
Tel Aviv
6777016
Adi Shoham
Adi serves as a partner in our Litigation Department.
Adv. Adi Shoham specializes in representing local and foreign companies and private clients in diverse, complex litigation cases involving all aspects of civil-commercial law, before various courts, including district courts and the Supreme Court, as well as before regulatory authorities.
Cases handled by Adi include contractual disputes, real-estate disputes, class actions, derivative suits, administrative appeals, appeals to the High Court of Justice and more. In the course of these proceedings Adi builds a legal strategy customized to each client's needs.
Adi also represents clients in arbitration and mediation proceedings.
Before joining Barnea, Adi worked for a number of years in the litigation departments of leading law firms
Education:
Tel-Aviv University (LL.B. B.A in Political Science, Magna Cum Laude), 2008
Admission:
Member of the Israel Bar Association since 2009
News and updates - Adi Shoham:
January 2, 2022
lawsuit filed against Berggruen Residential Limited and Hajaj-Cohen Investments
Our firm is representing the tenants' representatives, as well as 189 apartment owners in the luxury project Meier on Rothschild, in a lawsuit filed against the project's entrepreneur and founder, Berggruen Residential Limited and Hajaj-Cohen Investments. The NIS 2.8 million lawsuit alleges very serious deficiencies and omissions were discovered in the project.
February 28, 2021
Precedent-Setting Ruling on Court Expenses
In a precedent-setting ruling, a family court ordered the losing side in a family dispute to pay the winning side attorney's fees and court expenses in the extraordinary and unprecedented amount of NIS 2 million. This ruling indicates a sweeping change in the Israeli legal world, following new regulations that came into effect in January 2021.
June 7, 2020
Advising on an Administrative Appeal to Cancel Land Grant
Last April, the Maxima company, controlled by billionaire George Horesh, received a 34-acre plot in Ashdod from the Israel Land Authority, without there being a tender process.
Three private landowners holding factories near this area petitioned via our office for the Land Authority's decision to allocate the plot without a tender be cancelled. Zohar Lande, Gal Livshits, and Adi Shoham represented the clients.