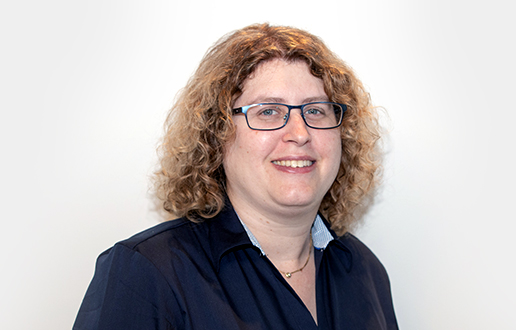 Electra City Tower
58 Harakevet St.
Tel Aviv
6777016
Adi Shoham
Adi serves as a partner in our Litigation Department.
Adv. Adi Shoham specializes in representing local and foreign companies and private clients in diverse, complex litigation cases involving all aspects of civil-commercial law, before various courts, including district courts and the Supreme Court, as well as before regulatory authorities.
Cases handled by Adi include contractual disputes, real-estate disputes, class actions, derivative suits, administrative appeals, appeals to the High Court of Justice and more. In the course of these proceedings Adi builds a legal strategy customized to each client's needs.
Adi also represents clients in arbitration and mediation proceedings.
Prominent legal directory The Legal 500 ranks Adi in the Dispute Resolution: Local Litigation & Arbitration practice area (2023)
Before joining Barnea, Adi worked for a number of years in the litigation departments of leading law firms
Education:
Tel-Aviv University (LL.B. B.A in Political Science, Magna Cum Laude), 2008
Admission:
Member of the Israel Bar Association since 2009
Insights & News - Adi Shoham:
September 6, 2023
Successful and Proactive Institutional Activism in Israel
Following a lengthy battle by the majority shareholders in Megureit, led by Phoenix Group and More Investment House, a significant reduction was made to the REIT fund's management fees. The agreement was reached after an institutional activist struggle, including a petition to the court and a demand for a special shareholders' meeting. Phoenix and More were represented by firm partners Zohar Lande and Hagit Ross, with additional assistance from Shachar Rothschild, Alon Anava, Tzofiya Shenfeld, and Ronit Lerer.
June 28, 2023
Representing a Billionaire in a Dispute with His Former Son-in-Law
A tumultuous seven-year family conflict ended with the issuance of a ruling by Israel's Supreme Court. The Court ruled in our client's favor that funds allocated by him for the benefit of his daughter and which were managed by his former son-in-law in various investments were meant to be held in trust and were not given as a gift, as the son-in-law claimed.
The Supreme Court ruled that a trustee will be appointed to manage the trust in accordance with its goals, that the former son-in-law must return the funds to the trust, and that the trustee shall be entitled to take any action necessary to recoup all of the trust's assets, including the funds the son-in-law allegedly embezzled. In addition, the Supreme Court ordered the son-in-law to bear our client's legal fees and expenses amounting to NIS 1.25 million.
Zohar Lande, Gal Livshits, Adi Shoham, Zohar Haim Levinger, and Liron Dahan provided representation in this matter.
January 4, 2023
Representing Phoenix and More Investment House in a Dispute with Megureit Israel
Our firm continues to represent the institutional investors Phoenix and More, shareholders of Megureit Israel Ltd., in relation to a dispute about Megureit's unlawful conduct. According to Phoenix and More, the REIT fund approved, in violation of the law, the extension of the agreement with the management company REIT Index Management Ltd., in a way that constitutes harm to the company itself (and, consequently, also to its shareholders). Megureit also refrained from transferring documents requested by Phoenix and More in this regard and procrastinated in an attempt to avoid convening a meeting and an operative discussion of the issue that could lead to a solution benefitting the company and all of its shareholders. Last week, Advs. Zohar Lande and Adi Shoham sent a letter to Megureit clarifying that Phoenix and More intend to insist on their rights, including by filing a derivative suit against the company and other parties. They requested that this letter be considered a preliminary notice before filing a derivative suit.