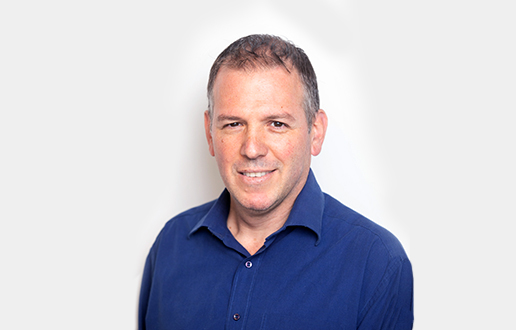 Electra City Tower
58 Harakevet St.
Tel Aviv
6777016
Yuval Lazi
Yuval leads our M&A practice group and has extensive experience handling mergers and acquisitions, with an emphasis on international commercial transactions, private equity investments, and venture capital investments.
Yuval specializes in carrying out M&A transactions with cross-border elements for technological companies.
He represents multinational companies, venture capital funds, entrepreneurs, investors, and startups, providing them legal advice for every stage in their life cycle—from inception and initial capital raising until exit or IPO. 
Yuval counsels on a range of issues related to a company's operations, including financing, intellectual property, cyber and privacy matters, structural changes, strategic projects, and complex corporate and commercial transactions. Such transactions include technology transfers, sale of operations and assets, licensing, and distribution.
Yuval also advises dozens of startups during their various stages of investment, in their processes of raising capital, during financing and joint ventures, and as they attempt exits. He accompanies both venture capital funds and private equity funds. He assists in all stages, including from a fund's establishment. Yuval's advice covers various commercial aspects and investment in startups.
Education:
Brunel University ,(LL.B) with Honours, 2001
Admission:
Member of the New York Bar Association, 2004
Member of Israel Bar Association, 2003
News and updates - Yuval Lazi:
August 11, 2021
Webinar with IBM — Growth Tools for Infant Startups
Barnea is hosting today in collaboration with IBM a webinar on the technological and business challenges that startups in their infancy stages should pay attention to.
As part of the webinar, firm partner Yuval Lazi will discuss the business and legal aspects that exist along the way. He will provide participants with tools on how to get their startups on the right path to success.
August 11, 2021
Calcalist Interview – Reason for Years-Long Drop in Establishment of New Tech Ventures
According to data from the Israel Innovation Authority, since 2014, when 1,404 new startups were formed, there has been a steady decline in the establishment of new startups. For instance, in 2020, only 520 startups were formed.
Firm partner Yuval Lazi, an expert in the high-tech field, addresses the phenomenon and analyzes the data in an interview with Calcalist on the subject.
April 13, 2021
Barnea Represented Gnrgy in Sale to O.P.C. Energy
Firm partner Yuval Lazi and associate Mayer Winkler advised Gnrgy, a company operating in the field of electric vehicle charging, in its sale to public company O.P.C. Energy, part of the Idan Ofer Group. The transaction amount was NIS 67 million. Our legal services consisted of advising on all aspects of the transaction, including antitrust issues.