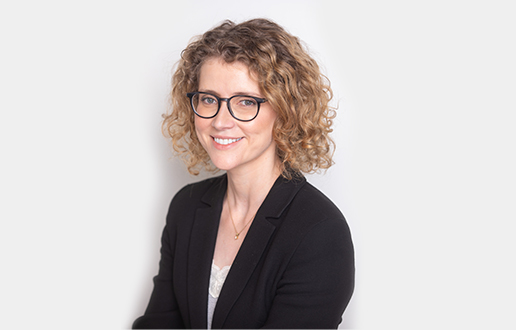 Electra City Tower
58 Harekevet St.
Tel Aviv
6777016
Irit Brodsky
Irit is a partner in the firm's Antitrust and Competition Department.
Adv. Irit Brodsky advises Israeli and foreign companies in the field of competition law (antitrust), including on issues relating to restrictive arrangements, mergers and acquisitions, joint ventures, monopolies and abuse of dominant position, tenders, the Concentration Law, and more. 
Irit also advises the firm's clients on a variety of regulatory issues, particularly in the areas of financial regulation. As part of her work, Irit provides clients ongoing legal advice and guidance, drafts legal opinions, conducts internal compliance and enforcement programs, and advises clients on competition law aspects and other regulatory aspects of commercial agreements and complex transactions.
Irit also represents local and international companies before the Israel Competition Authority and other regulators, the Competition Tribunal, courts, government committees, and more.
Prior to joining the firm, Irit worked at a leading commercial firm, where she provided legal advice on competition law and regulatory issues to large companies in Israel and around the world.
Prominent legal directory The Legal 500 ranks Irit as a Recommended Lawyer in Competition and Antitrust.
Irit interned for Supreme Court Justice Yoram Danziger and in the litigation department of a leading commercial firm. 
During her undergraduate studies, Irit served as an editor of the Tel Aviv University Law Review ("Iyunei Mishpat") and as a research assistant in the economic analysis of law field. 
Education:
University of Chicago, LL.M., Gruss Lipper Fellowship, 2012
Tel Aviv University, LL.B. (magna cum laude) and B.A. in Economics, 2009
Admission:
Member of the Israel Bar Association since 2011
Insights & News - Irit Brodsky:
October 16, 2023
Competition Law in Times of War: Globes Interview with Irit Brodsky
Michal Cohen, the Director General of the Israel Competition Authority, issued a special statement, emphasizing the prohibition on companies exploiting their monopolistic position to cause consumers harm during the Israel-Hamas war. As an expert in the competition and antitrust field, Irit Brodsky was interviewed by Globes on the issue. Irit noted, "In addition to the various reliefs, during this difficult period, businesses must take care not to harm consumers as part of their survival efforts, and certainly not to exploit the situation. The Director General intends to be vigilant, especially regarding practices that exploit a company's monopolistic position and harm consumers, and will use the enforcement measures in her power against such entities."
October 15, 2023
Israel Competition Authority Director General Publishes Guidelines for Business Activities during State of Emergency
In light of the security situation in Israel, the Director General of the Israel Competition Authority issued several special guidelines last week to facilitate business activities during the state of emergency.
October 3, 2023
Public Companies, Financial Statements and Competition
Commercial information or intentions disclosed in public companies' public statements might expose them to investigations or sanctions by the Israel Competition Authority. The tension between the reporting obligation and the desire to maintain a competitive market will be resolved only through clear guidelines issued by the regulatory authorities.