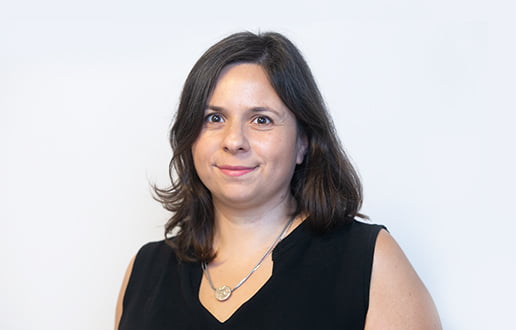 Electra City Tower
58 Harakevet St.
Tel Aviv
Netta Bromberg
Adv. Netta Bromberg provides legal advice to international and local entities, private and public-sector firms, hightech companies, and industrial companies, as well as to employees and senior executives, on a variety of employment issues.
Netta advises during international transactions, M&A transactions, and organizational restructuring processes on all aspects of labor law.
Netta has extensive experience appearing and managing various litigation processes in labor courts, representing clients in mediation and arbitration proceedings, managing personal and collective disputes, conducting investigation proceedings under the Prevention of Sexual Harassment Law, investigating incidents of harassment at work, and more. She also provides advice and guidance during crisis events in workplaces due to global and local changes, and adapts the workplace and work relations to new and groundbreaking trends in Israeli labor law.
Netta advises on all aspects of employment relations, employment agreements (including executive employee agreements), collective employment agreements, compensation plans for employees and senior managers, the creation of work procedures, and proper management of employment termination procedures.
The Legal500 ranking guide for 2020, ranked Netta as an expert in the field of Employment. The guide describes her as "dedicated, intelligent, and – most of all – she delivers!".
Education:
Tel Aviv University, B.A. Political Science 2005
Tel Aviv University, LL.B. 2004
Admission:
Israel Bar Association, 2005
News and updates - Netta Bromberg:
September 19, 2021
Israeli Privacy Protection Authority Publishes New Statement Concerning Location Data in Workplaces
There has been an uptrend in recent years of employers using a variety of technological tools to supervise their employees and oversee the quality of their work. The use of these tools has become more prevalent due to the shift of many organizations to working from home last year.
August 17, 2021
Can an Employer Require an Employee to Get Vaccinated?
In the attempt to deal with the COVID-19 outbreak, many questions have arisen with regard to proper workplace conduct.
Can an employer require an employee to get vaccinated? Can it force an employee to take a COVID test? Who bears the cost of the test? How should the quarantine period be calculated?
Netta Bromberg, the head of our Employment Department, addresses all these questions in an interview with Maariv.
August 9, 2021
Workplace Delta Variant Preparedness: New Guidelines on Quarantine Payments for Employees
Due to the recent increase in incidences of COVID-19, there has been an update to the guidelines on quarantine payments to employees. Here are the main points of the update, for your convenience.