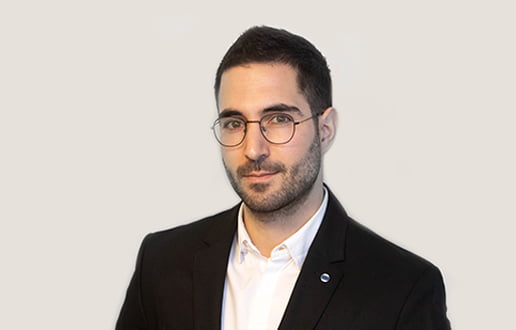 Electra City Tower
58 Harakevet St.
Tel Aviv
6777016
Liron Dahan
Liron is an associate in the Litigation Department, specializing in handling complex litigation proceedings before a wide variety of judicial forums, including mediation and arbitration procedures.
Adv. Liron Dahan guides his clients through a broad range of legal proceedings, including financial disputes, shareholder conflicts, and contractual disputes in the corporate and real estate sectors. Liron also manages litigation processes related to insolvency, including debt arrangements, liquidation proceedings, and corporate recovery and restructuring.
In addition to his professional work, Liron is also a member of the academic staff at the Ono Academic College, serving as an instructor for a corporate law course.
Liron completed his internship at Barnea.
Education:
Tel Aviv University, LL.M., 2022
The College of Management Academic Studies, LL.B., 2017
Admission:
Member of Israel Bar Association since 2019
Insights & News - Liron Dahan:
August 7, 2023
Barnea: Advising Anise on Corporate Recovery Plan
Idan Miller, Michael Dubin, and Liron Dahan are advising Anise on a corporate recovery plan, after the natural products chain fell into an approximately ILS 22.9 million debt. As part of this process, our firm submitted a request to the district court to appoint a trustee and approve a debt arrangement. Anise's debts accumulated due to branch expansion and an increase in interest rates. The chain is now working to implement its all-encompassing corporate recovery plan, which includes closing unprofitable branches, closing a packaging plant in Kiryat Anavim, improving efficiency, and further reductions.
June 28, 2023
Representing a Billionaire in a Dispute with His Former Son-in-Law
A tumultuous seven-year family conflict ended with the issuance of a ruling by Israel's Supreme Court. The Court ruled in our client's favor that funds allocated by him for the benefit of his daughter and which were managed by his former son-in-law in various investments were meant to be held in trust and were not given as a gift, as the son-in-law claimed.
The Supreme Court ruled that a trustee will be appointed to manage the trust in accordance with its goals, that the former son-in-law must return the funds to the trust, and that the trustee shall be entitled to take any action necessary to recoup all of the trust's assets, including the funds the son-in-law allegedly embezzled. In addition, the Supreme Court ordered the son-in-law to bear our client's legal fees and expenses amounting to NIS 1.25 million.
Zohar Lande, Gal Livshits, Adi Shoham, Zohar Haim Levinger, and Liron Dahan provided representation in this matter.
May 4, 2023
Attorney-Client Privilege Does Not Apply to Directors of Insolvent Companies
The Israeli Supreme Court has ruled that legal advice given to directors who are members of an audit committee or an independent committee is not protected by attorney-client privilege and that the company (and the trustee who is subrogating for the company) own the legal advice. Consequently, a trustee appointed after a company collapses may receive documents and correspondence exchanged between directors and the company's attorneys.