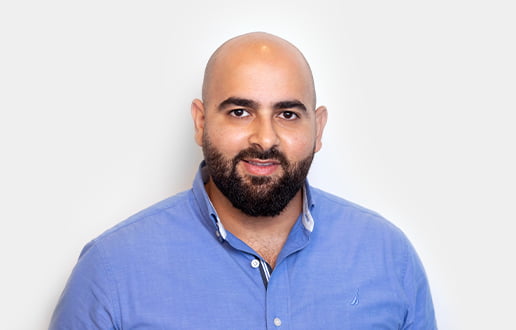 Electra City Tower
58 Harakevet St.
Tel Aviv
6777016
Fadi Atallah
Adv. Fadi Atallah specializes in representation in various tax issues, including corporate taxation, transactions, international taxation, VAT, individual taxation, and more.
Fadi provides legal advice to the firm's clients on a wide range of tax aspects. This includes conducting tax inspections, drafting tax opinions, representing clients in discussions with the tax authorities, preparing pre-rolling applications, and more. In addition, Fadi possesses extensive knowledge in analyzing financial statements and tax returns for Israeli and international companies.
Fadi joined Barnea in 2020.
Previously, Fadi worked in PwC's audit and tax department.
Education:
Tel Aviv University LL.B. and BA in Accounting, 2014
Admission:
Member of the Israel Bar Association since 2019
Member of the Board of Auditors since 2017
Insights & News - Fadi Atallah :
November 28, 2022
Tax Aspects of Cryptocurrency-Based Compensation to Employees and Service Providers
The use of token-based compensation has grown in recent years. It is important to understand the tax aspects of such compensation, especially when a company is gearing up for a major deal.
March 3, 2022
Shift 4 Acquires Israeli Clearing Technology Company Finaro
Shift4 Payments, an American public company, has acquired Finaro for a value of USD 575 million.
Advs. Simon Jaffa, Ariella Dreyfuss, Mayer Winkler, Harel Perlmutter, Hanna Daher, and Fadi Atallah advised on the transaction.
February 9, 2022
Representing Shareholders in Startup's Acquisition by Vontier
We represented Inven Capital, Volvo Group Venture Capital, and Ombu Group in the sale of their shares in Driivz to Vontier, a global mobility company.
Simon Jaffa, Ariella Dreyfuss, Harel Perlmutter, and Fadi Atallah from our office advised on the transaction.