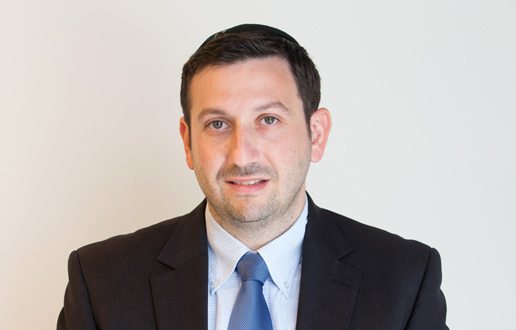 Electra City Tower
58 Harakevet St.
Tel Aviv
6777016

Harel Perlmutter
Harel specializes in advising clients across the entire spectrum of tax issues, including international taxation, as well as corporate tax, transfer prices, taxation of individuals, real-estate tax and indirect taxes.
Harel drafts pre-ruling applications to the tax authorities, conducts negotiations with tax authorities, obtains all requisite approvals for complex transactions, conducts tax assessment meetings with the tax authorities, handles tax litigation cases, assists clients during voluntary disclosure proceedings, advises clients in the interpretation and implementation of bilateral and multilateral tax treaties to prevent double taxation.
Harel is the Israeli author and correspondent of the International Bureau of Fiscal Documentation (IBFD).
Harel is a member of the Israel Bar Association's tax committee.
Before joining Barnea, Harel worked in the tax departments of leading law firms and worked as a teaching assistant at Bar-Ilan University for BA and MA courses in real-estate taxation..
Education:
Bar Ilan University (LL.B), Economics minor, 2009
Admission:
Member of Israel Bar Association since 2010
News and updates - Harel Perlmutter:
October 10, 2021
Representing Reef Technology in Acquisition of Israeli Startup Bond
We advised Reef Technology, one of the largest operators of mobility, logistics hubs, and neighborhood kitchens in the United States, on its acquisition of the Israeli logistics startup Bond, which was initially founded as Shookit, a direct-to-consumer grocery startup that delivered fresh produce to clients in the city within hours. The deal was led by Advs. Michael Barnea, Ariella Dreyfuss, and Tal Freilich. Netta Bromberg advised on the employment side. Harel Perlmutter and Hanna Daher of the Tax Department advised on the tax side. Anat Even-Chen advised on data privacy and security and other regulatory matters.
October 5, 2021
"Pandora Papers" Scandal: N12 Interview with Harel Perlmutter
The "Pandora Papers" scandal, revealed yesterday, shines a spotlight on the world of tax havens.
Firm partner and Tax Department head Harel Perlmutter addresses the issue in an interview with N12.  
September 14, 2021
District Court Ruling: Azrieli Foundation Exempt from Paying Taxes on Dividends
An Israeli district court rejected the Israel Tax Authority's attempt to force the Azrieli Foundation to pay taxes in the amount of tens of millions of shekels for dividends it received and continues to receive due to its holding in Azrieli Group's shares. The court accepted the tax appeal, which was filed by Barnea Jaffa Lande, and ruled that the Azrieli Foundation,  a non-profit organization that works for the public good in Israel, is not the controlling owner of Azrieli Group and is therefore entitled to a tax exemption. The court ruled, among other things, that the ITA's position could have a chilling effect in relation to business entities' support of philanthropic associations. Our firm's  Zohar Lande, Eyal Nachshon, Harel Perlmutter, Nir Ziman, and Omer Keydar represented the Azrieli Foundation throughout the proceedings, which lasted about five years.