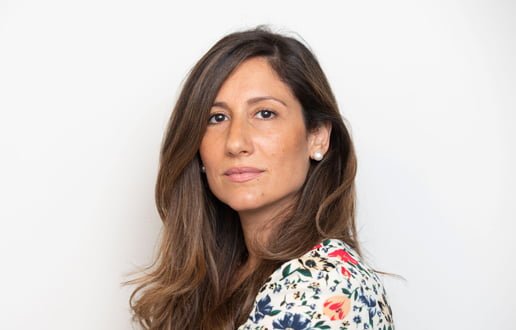 Electra City Tower
58 Harakevet St.
Tel Aviv
6777016
Liat Keisary Yahalomi
Liat Keisary is the head of our firm's private clients team, providing legal services to various high-net-worth individuals and entities.
Adv. Liat Keisary counsels diverse clients, including entrepreneurs, managers, landowners, trustees, heads of family companies, foreign banks, family offices, etc.
Liat advises families and individuals from Israel and around the world (particularly from the US, the UK, South Africa, and Australia) on all matters pertaining to family wealth planning and protection, the acquisition of luxury real estate properties, real estate asset management, family agreements, inheritance proceedings, and more.
Liat is certified to supervise durable powers-of-attorney and provides comprehensive advice on the administration of trusts and estates, including drawing up complex wills containing trust mechanisms. She also handles domestic and foreign will approval and probate, as well as all inheritance proceedings. Additionally, Liat specializes in negotiating and drawing up prenuptial, postnuptial, and cohabitation agreements.
Liat represents families and individuals in the process of immigrating to Israel, as well as during cross-border family business processes, thanks to her expertise in handling commercial issues, tax issues, international agreements, and more.
Furthermore, Liat advises trustees, guardians, and family businesses during sensitive and complex family asset and capital transfers, creating effective legal mechanisms to protect capital, inheritance rights, etc. Liat also advises her clients on one-time donations or ongoing philanthropic activity.
For the last seven years, the prestigious legal directory Chambers & Partners has ranked Liat as a leading HNW lawyer, describing her as "pragmatic, dedicated and with a good sense of what clients want."
Education:
IDC Herzliya, (LL.B, B.A) 2005
Admission:
Member of Israel Bar Association since 2007
Insights & News - Liat Keisary Yahalomi:
December 4, 2023
Making Aliyah or Returning to Israel – Maariv Interview with Liat Keisary and Amos E. Rosenzweig
One of the ramifications of the Israel-Hamas war is the growing interest of diaspora Jews and expat Israelis in immigrating to Israel.
In Maariv's article on the topic, Liat Keisary explains that most new immigrants are coming from countries such as the United States, England, and Australia, driving an increase in demand for the purchase of real estate properties in Israel. In addition, Amos E. Rosenzweig answers questions on the rights of returning residents and new immigrants to Israel.
November 12, 2023
Operation Swords of Iron: Rise in Diaspora Jews Purchasing Real Estate in Israel
Recently, and against the backdrop of the ongoing Israel-Hamas war, there has been an increasing number of diaspora Jews purchasing apartments and properties in Israel. Along with other experts in the field, Liat Keisary, the head of our firm's Private Clients Department, was interviewed by Ynet for an article on the subject. Liat explained that this trend, along with the weakening of the shekel, is expected to lead to a sharp increase in the purchase of luxury properties in Israel.
September 27, 2023
Married and Common-Law Couples – Division of Property
Unlike the laws applying to married couples in Israel, the "presumption of property sharing" arrangement prescribed in case law for common-law couples does not allow for an unequal division of property. An Israeli Supreme Court ruling clarified this recently and emphasized how important it is for common-law couples to draw up cohabitation agreements.