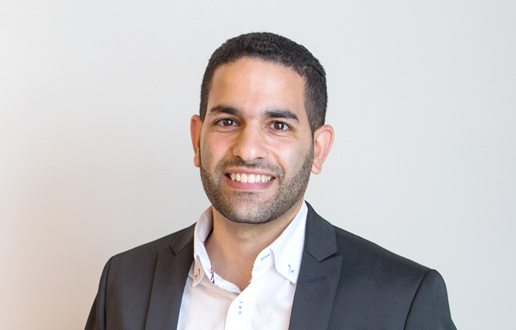 Electra City Tower
58 Harakevet St.
Tel Aviv
6777016
Yatir Madar
Yatir is a partner in our firm's Litigation Department.
Adv. Yatir Madar has considerable experience representing Israeli and international companies in complex, high-profile litigation proceedings before the various courts in Israel, as well as in mediation and arbitration proceedings.
He specializes in representing companies and private clients in diverse, complex litigation cases involving all aspects of commercial law, including contract disputes, real estate disputes, class actions, derivative suits, shareholder disputes, administrative petitions, petitions to the Supreme Court, and more.
Yatir boasts substantial and unique experience advising some of the leading real estate companies in Israel, as well as developers, contractors, and tenants' representation, in complex disputes during wide-scale real estate projects. These include contract disputes, contractor-developer disputes, rental disputes, lawsuits filed by tenants and tenants' representation in respect of construction defects, property devaluation and breaches of contract, legal proceedings between partners in real estate ventures, etc.
Prior to joining Barnea Jaffa Lande Law Offices, Yatir practiced in the litigation department of a leading law firm for two years.
Education:
Ono Academic College (LL.B, summa cum laude) 2012
Admission:
Member of the Israel Bar Association since 2014
Insights & News - Yatir Madar:
July 6, 2022
News for Apartment Buyers in Israel – Major Amendments to the Sale (Apartments) Law
The latest amendment includes a limit on linkage to the construction input index and revises contractors' compensation rates for delays in apartment deliveries
August 15, 2019
Maurice Haliwa Increases Claim against Jacky Ben-Zaken and Avraam Nanikashvili
Our firm continues to represent Maurice Haliwa, a shareholder in Manor A.D. Construction Investments Ltd., in a lawsuit against Jacky Ben-Zaken and Avraam Nanikashvili. Haliwa recently increased the amount of the original lawsuit from NIS 18 million to NIS 100 million. Advs. Zohar Lande and Yatir Madar represent the client.
December 13, 2017
Lawsuit Filed against Founder of Digital CoinDash
Our firm represented Guy Aharonovski in a lawsuit against his former partner in CoinDash, a platform for managing investments in cryptographic currencies. Aharonovski is claiming his former partner disqualified him from his share in the company, founded Queen-Dash behind his back, and issued tokens called CDT that enabled the use of the platform provided by the company.