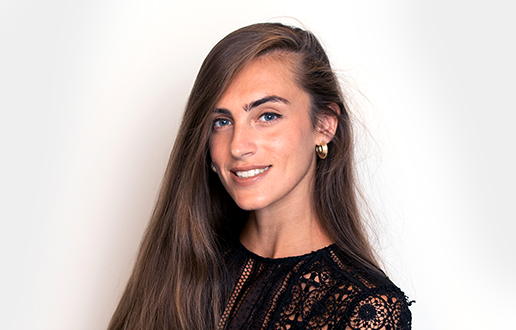 Electra City Tower
58 Harakevet St.
Tel Aviv
6777016
Lina Makhuli
Adv. Lina Makhuli represents clients in disputes involving civil, commercial, and administrative law. She provides representation before a variety of judicial tribunals, including during mediation and arbitration proceedings.
Lina represents clients in legal proceedings involving various types of disputes, including derivative suits and class actions, corporate control battles, contractual disputes, and other financial disputes. In addition, Lina possesses extensive and diverse experience in administrative litigation.
Lina completed her LL.B. at Hebrew University of Jerusalem's Faculty of Law. Based on her outstanding scholastic record and qualifications, Lina received a full scholarship from the prestigious Fulbright Foreign Student Program. In 2021, she completed an LL.M. cum laude from Columbia Law School in New York.
Previously, Lina worked as a research assistant and a teaching assistant at Hebrew University of Jerusalem and Haifa University. During her studies at Columbia University, Lina was recognized as a Public Interest Honoree and was a recipient of a Certificate of Achievement from the Parker School of Foreign and Comparative Law.
Prior to joining Barnea, Lina interned at the Supreme Court and worked as an attorney in a litigation department of a leading Israeli law firm.
Education:
Hebrew University of Jerusalem, LL.B., 2016
Columbia Law School, LL.M. cum laude, 2021
Admission:
Member of the Israel Bar Association since 2017
Insights & News - Lina Makhuli:
August 8, 2023
Barnea: Representing Client in NIS 11 Million Lawsuit
Our firm is representing Adi Nahum, a partner in the Contempo real estate group, and several companies owned by him, in an NIS 11 million claim for monetary relief and other remedies, including the removal of minority oppression and a declaratory judgment of ownership rights in companies in Contempo against the company's owner, Shahar Raz, and other companies in the group. Contempo oversees dozens of urban renewal projects in sought-after neighborhoods in central Tel Aviv, Givatayim, Givat Shmuel, Ra'anana, Bat Yam, and Ramat Hasharon.
July 5, 2023
Barnea: Representing RGE in Hot's Appeal to the Supreme Court over FREETV
Our firm represented RGE in the appeal the television cable company Hot filed with the Israeli Supreme Court over the Second Authority for Television and Radio's decision to approve the establishment of FREETV, a joint initiative between RGE and Keshet. In its appeal, Hot claimed approval of the project was invalid because of alleged harm to competition and because of the project's potential consequences on centralization in the media. The Supreme Court rejected the appeal and ruled it was not within Hot's authority to determine a legal flaw in the decision-making process or the approval itself. RGE was represented by Zohar Lande, Eran Winner, Ido Vakshi, and Lina Makhuli.