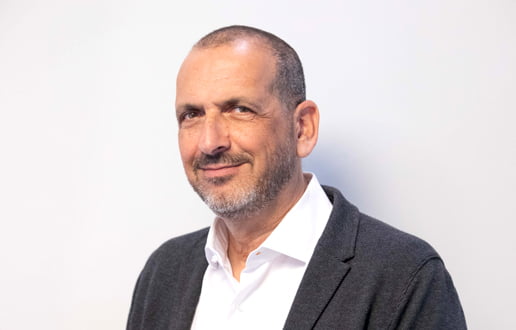 Electra City Tower
58 Harakevet St.
Tel Aviv
6777016
Michael Barnea
Micky Barnea , the firm's Managing Partner, is recognized as one of Israel's leading corporate lawyers. His diverse practice encompasses corporate, securities, technology, and cross-border matters.
Micky is one of the strongest M&A transaction partners in the country, combining exceptional legal knowledge with deep industry knowledge.
With over 30 years' experience in both corporate and securities law, Micky plays a lead role acting for some of Israel's largest public and private companies, as well as for prominent international corporations, on their most significant transactions, including strategic alliances, joint ventures, partnerships, and reorganizations.
He also counsels clients, both foreign and domestic, on their day-to-day legal matters, and assists foreign corporations in establishing and structuring their Israeli operations.
Micky offers his clients leading market knowledge, built up over years of working with clients from across all industries.
In 2019, Micky led significant merger and acquisition deals in the Israeli market. He represented Azrieli Group in the sale of its holdings in Supergas, Cryolife in a strategic transaction with the Israeli medtech startup Endospan, the private equity group Bridgepoint in its acquisition of control in the Israeli company Qualitest, Danel Group in its strategic acquisition of 51% of Levinger Group, and Johnson and Johnson in its various investments in Israeli companies.
Micky is greatly respected as a legal advisor to public companies traded on both Israeli and foreign stock exchanges, as well as to foreign investors with stakes in Israeli publicly traded companies.
In the technology sphere, Micky advises various types of entities in the Israeli ecosystem: technology companies; local subsidiaries of multinational corporations; accelerators and incubators; R&D centers; VC, PE, and CVC funds; and startups. He also oversees prominent cross-border technology-related transactions.
Micky is a well-known figure in the Israeli hi-tech ecosystem. He lectures on a regular basis to various Israeli accelerators, in addition to serving as a mentor for young entrepreneurs. 
Prestigious directory Chambers and Partners consistently ranks Micky as a leading lawyer in the Corporate/M&A and TMT practice area. The guide describes him as "really brilliant and very straightforward. Problem solver," and as "instrumental for the success of the transaction." The Chamber's HNW guide for 2020 ranked Micky as an expert in the field of Private Wealth Law, as well. The guide describes him as someone who "takes nothing for granted and [is] very thorough."
Legal 500 describes him as "one of the top lawyers in commercial and corporate in Israel. He is a proactive and high-quality lawyer, always available." The directory also praises him as "a brilliant lawyer, the quality of his work is perfect, his knowledge and experience with startups and hi-tech companies is second to none."
The IFLR1000 directory steadily ranks Micky for his work in the Capital Markets: Equity and M&A sector. It pronounced him "a professional" and also "a deal maker and a doer. He focuses on the right topics and is very experienced." 
The 2021 Who's Who guide also ranked Micky as a leading lawyer in M&A, Capital Markets and Corporate Governance. Micky was ranked among the top 13 lawyers from Israel.
In addition, Micky serves as the Middle East Liaison Officer of the IBA Law Firm Management Committee.
Education:
Tel Aviv University LL.B. 1992
Admission:
Member of Israel Bar Association since 1993
News and updates - Michael Barnea:
July 19, 2021
The Demand for Directors in Publicly Traded Companies
The demand for directors in publicly traded companies is increasing in light of the growing wave of IPOs on the Tel Aviv Stock Exchange.
An expert on the capital market, Micky Barnea was interviewed on the subject by Globes. He explained the significance of the director position in companies, as well as the role's related risks and responsibilities.
July 5, 2021
Shapir Group Acquires Engineering Company Lipsker for NIS 32 Million
Micky Barnea, Ilan Blumenfeld, and Daniel Kleinman represented Lipsker, an Israeli company that specializes in performing geotechnical work, in its sale to Shapir Engineering and Industry, Israel's leading company in the construction, development, and infrastructure fields. Our legal services include antitrust aspects.
The value of the transaction is approximately NIS 32 million.
June 24, 2021
Representing Danel Group in an Investment in a Medical Technology Company
Our firm's Micky Barnea, Itay Gura, and Ido Freund represented Danel, a human resources, nursing, and medical services company, in its acquisition of 22% of Aviv Scientific, a leader in improving brain performance and treating the aging process. The transaction's value is USD 22 million.