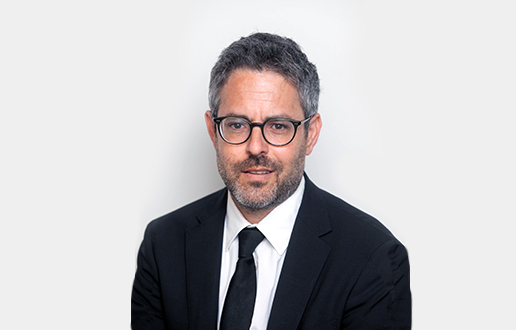 Electra City Tower
58 Harakevet St.
Tel Aviv
6777016
Moran Bickel
Moran is a partner in the Litigation department, which specializes in representing corporations and individuals, both local and foreign, in complex litigation cases, in all areas of commercial-business law.
Moran sphere of activity includes disputes between shareholders, control issues, contracts, class actions, antitrust law and securities law.
Moran advises clients at all stages of litigation proceedings, from devising legal strategies that are appropriate for clients' needs in the specific circumstances of each case, to representing them in all legal disputes, both in the courts and in arbitration and mediation proceedings.
Education:
University of Tel Aviv LL.B. 2008
University of Tel Aviv, M.A with Honors, Philosophy 2006
University of Tel Aviv, B.A Philosophy and literature 2002
Admission:
Member of Israel Bar Association since 2010
Member of New York Bar Association since 2013
News and updates - Moran Bickel:
July 6, 2021
Warning, Border Ahead? Expanding Israeli Courts' Jurisdiction over Foreign Defendants
In early June 2021, the Tel Aviv-Yafo District Court handed down an important precedential ruling. The ruling expands the identity of an authorized agent, i.e., the entity to whom a statement of claim may be served and that thus subjects a foreign defendant to the jurisdiction of the Israeli court.
December 16, 2019
David Appel's Lawsuit against Michael Cherney and Zeev Rom Dismissed
The Tel Aviv District Court dismissed a NIS 239 million claim filed by David Appel against Michael Cherney and our client Zeev Rom on statute-of-limitation grounds and fined him attorneys' fees. Zeev Rom was represented by Advs. Zohar Lande and Moran Bickel from our Litigation Department.
July 9, 2019
A Win for Zeev Rom: Gad Zeevi to Pay Another USD 1.5 Million in Brokerage Fees
Following a Supreme Court hearing, Gad Zeevi and Zeev Rom decided to withdraw their mutual appeals and to keep the District Court ruling ordering Zeevi to pay Rom USD 1.5 million in connection with the financing transaction for the purchase of Bezeq shares in 2000. Rom was represented by Advs. Zohar Lande and Moran Bickel of the firm's Litigation Department.