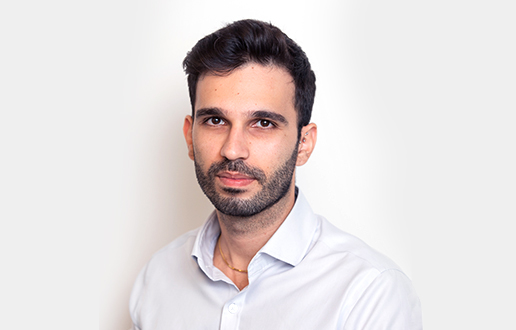 Electra City Tower
58 Harekevet St.
Tel Aviv
6777016
Avihai Tal
Avihai is an associate in the firm's Capital Market Department, specializing in providing legal advice in the field of financial regulation.
Adv. Avihai Tal represents ventures from the fintech, digital currencies, and blockchain fields, advising on the impact of local and international regulation on their operations.
Avihai counsels clients on the issuance of digital currencies, decentralized platforms (DeFi), trading exchanges (CEX, DEX), decentralized autonomous organizations (DAOs), and more.
In addition, Avihai assists various types of financial entities, including investment houses, local and foreign banks, and investment funds.
Avihai completed his internship at Barnea Jaffe Lande.
Education:
Reichman University, LL.B. and B.A. in Government, Diplomacy, and Strategy, 2021
Admission:
Member of the Israel Bar Association since 2023
Insights & News - Avihai Tal:
November 16, 2023
SEC Signals Intent to Regulate NFTs
The SEC is taking a regulation by enforcement stance toward NFTs and is creating legal uncertainty in the field. Will the Israel Securities Authority follow suit?
August 30, 2023
Securities, Digital and Financial Assets: New Definitions
After considering public comments, the Israel Securities Authority is promulgating a revised draft bill seeking to regulate the field of digital assets.
March 2, 2023
In First, Arrangements Law Includes Extensive Reference to Digital Assets
The draft of Israel's Arrangements Law – Economic Plan for 2023-2024 addresses digital assets extensively for the first time. The draft bill contains a section dedicated to the regulation of digital assets and addresses stablecoins, taxation issues, the banking system, DAOs (decentralized autonomous organizations) and more.