The State of Israel is constantly pursuing ways to support innovation and is immensely occupied with encouraging and supporting entrepreneurship, which it considers the foundation of developing the local economy. To that end, the Israel Innovation Authority was established. It runs a series of programs that support entrepreneurs and companies in the various business stages.
These funding programs are highly appealing, as they allow entrepreneurs to receive funding for developing an idea, knowledge, or a product without being required to repay the funding received before the product is sold on the market.
The Authority offers a range of programs, some of which allow for funding at a very early stage (even as early as before the entrepreneurs have left their place of employment and incorporated the new business). Others offer support for research and development programs, even for large, established enterprises.
However, it is important to recognize the limitations the receipt of such funding from the Authority imposes upon a project. The primary limitation is the duty to keep intellectual property, knowledge, and manufacturing in Israel. In addition, an entrepreneur receiving funding from the Authority must meet certain operative and administrative aspects.
Funding from the Authority is another tool in the toolbox. It is important to explore how suited such support is to the needs of a particular project in its current stage. From our experience, projects that require a long and resource-rich development process until arrival on the market may greatly benefit from the different funding programs the Authority has to offer.
We have prepared for you a short infographic to illustrate the grant process and the issues that warrant attention.
Click on the image to enlarge.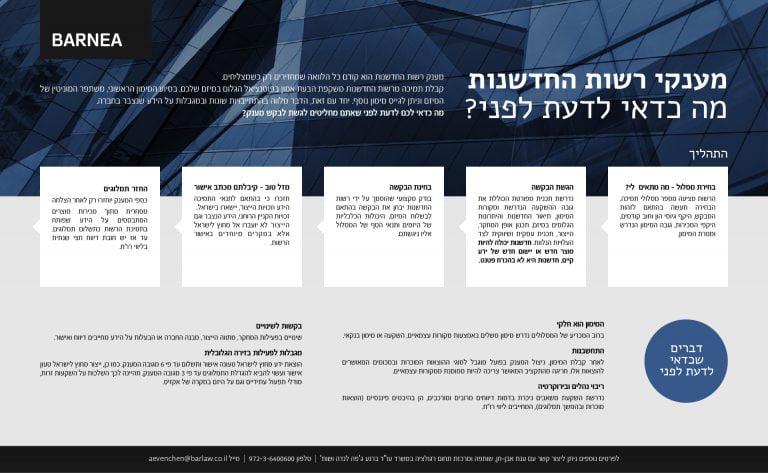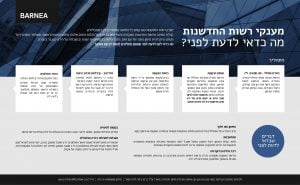 ****
If you have any queries, please contact Adv. Anat Even-Chen. Anat leads the regulation practice at Barnea, providing legal counsel to local and international clients on all regulatory issues. She helps organizations operating in Israel to meet various regulatory requirements. 
Source: barlaw.co.il