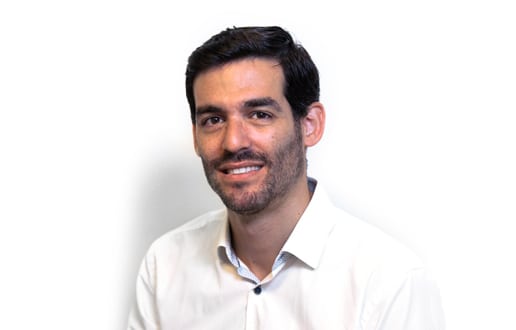 Electra City Tower
58 Harakevet st.
Tel Aviv
6777016

Alon Wolner
Alon provides ongoing legal advice throughout real estate transactions and to ventures involved in income-yielding real estate, as well as residential real estate projects. In this context, Alon counsels entrepreneurs, public and private real estate companies, contracting companies, and more.
Adv. Alon Wolner possesses extensive knowledge in advising on and leading negotiations of complex and diverse sale and rental transactions. Alon guides his clients in the planning, constructing, and leasing of profit-yielding properties, including shopping malls and commercial centers, office and commercial buildings, logistics centers, and various residential real estate projects.
Alon oversees all relevant agreements in the real estate projects he advises on, including purchase, sale, and rental agreements, as well as engagement agreements with consultants, contractors, and architects.
Alon's rich experience in the real estate field enables him to provide comprehensive, creative, and professional legal services, and to successfully represent senior players in the Israeli real estate market, both on an ongoing basis and in the market's largest, most significant, and complex transactions.
Education:
Interdisciplinary Center Herzliya (L.L.B, B.A. Business - property), 2012
Admission:
Member of Israel Bar Association since 2013
Insights & News - Alon Wolner:
October 5, 2023
NPOs Receive Exemptions from Real Estate Betterment Levies
The Israeli Supreme Court has ruled that NPOs are entitled to receive an exemption from real estate betterment levies, provided they use the proceeds from the sale of such real estate for a public purpose specified in the law.
September 13, 2023
What to Know about Joining a Purchasing Group – Alon Wolner Interview with Bizportal
For years, the purchasing group trend made transactions to purchase an apartment more viable. Today, as part of the drive to deal with sky-high housing prices, the trend has seen a resurgence. As an expert in the real estate field, Alon Wolner was interviewed by Bizportal on the subject.  Alon noted that "naturally, when there is an attempt to lower prices, creative solutions are sought, but we should remain aware of the risks inherent in purchasing groups."
August 31, 2023
Who Owns the Building Rights?
An important ruling handed down by the Israeli Supreme Court clarifies how specific rights holders acquire additional or future building rights in real estate assets.