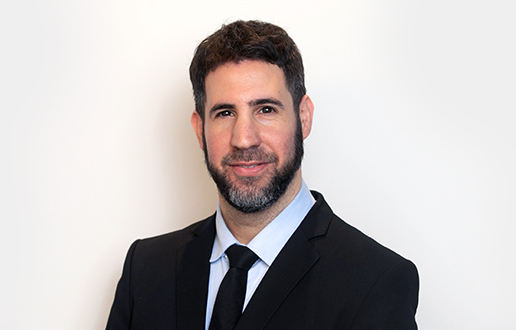 Electra City Tower
58 Harakevet St.
Tel Aviv
6777016
Ran Karmi
Ran is a member of the firm's Antitrust and Competition Department.
Adv. Ran Karmi advises both Israeli and foreign corporations on mergers and acquisitions, dominant and monopolistic status, restrictive arrangements, and tender agreements.
Ran represents the firm's clients before the Israel Competition Authority, the Competition Tribunal, and all levels of Israeli courts in proceedings involving antitrust and competition matters, as well as in other commercial litigation.
He boasts extensive previous experience as an attorney specializing in intellectual property and its regulation.
Ran served as an antitrust research assistant to Professor Michal S. Gal and an intellectual property research assistant to Professor Niva Elkin-Koren, both at the University of Haifa. During the course of his studies at the University of Haifa, Ran served as chief counsel of the Student Union and took part in numerous and diverse academic projects.
Prominent legal directory The Legal 500 ranks Ran as a Recommended Lawyer in Competition and Antitrust.
Prior to joining Barnea, Ran served in the antitrust and competition department of a boutique law firm.
Education:
University of Haifa, LL.M., Law and Technology Program (2nd in his class), 2011
University of Haifa, LL.B. (Magna Cum Laude and Dean's List), 2011
University of Haifa, B.A. in Economics, 2011
Admission:
Member of the Israel Bar Association since 2012
Insights & News - Ran Karmi:
August 28, 2023
United States: Can AI Systems Hold Copyrights?
Who owns the copyright to an AI-generated image—the creator, the technology, or no one? A recent court ruling in the United States determines that the right to copyright protection depends on the degree of human involvement in the work.
August 2, 2023
Merging without Approval: Strauss Group Might Pay ILS 111 million
According to the Competition Authority's Director General, the negative covenants included in the merger agreement between Strauss Group and Wyler Farm raise concerns of harm to competition, and the parties began implementing the merger before receiving approval.
June 25, 2023
Competition Law: Massive Fines for Harming Parallel Imports
The amendment is part of the government's efforts to bring down the cost of living by increasing competition in the import sector. However, the amendment also imposes considerable restrictions on direct importers.