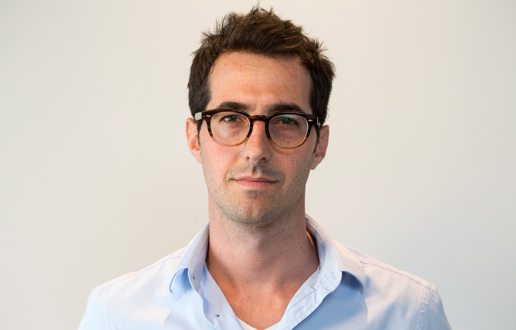 Electra City Tower
58 Harakevet St.
Tel Aviv
6777016
Sagi Gross
Sagi advises the firm's corporate clients on various aspects of commercial and corporate law, including commercial agreements, service agreements, loan and securities agreements, distribution, franchising, manufacturing, sale, and supply. In addition, Sagi provides legal opinions on a variety of regulatory issues, including antitrust, consumer protection, and tenders law.
Sagi also represents clients in commercial transactions, joint ventures, mergers and acquisitions, and restructuring and financing arrangements.
Prior to joining Barnea, Sagi practiced law for several years at a leading Israeli firm.
Education:
Tel Aviv University LL.M. 2020
The Interdisciplinary Center Herzliya LL.B, B.A Business Administration 2010
Admission:
Member of Israel Bar Association since 2011
News and updates - Sagi Gross:
December 5, 2021
Israeli Ministry of Environmental Protection: ILS 3 Million Sanction on Shufersal
The Israeli Ministry of Environmental Protection announced this week its imposition of a pecuniary sanction totaling about ILS 3 million on the leading supermarket chain Shufersal for violations of the Clean Air Law. (In particular, the company violated provisions mandating the reduction and prevention of air pollution from its vehicles).
November 22, 2021
Indictments Filed in Israel over Officers' Responsibility for Ecological Disaster
About seven years ago, one of the worst ecological disasters in Israel's history occurred. During work to divert an oil pipeline, one of the old pipelines belonging to the government company Eilat Ashkelon Pipeline Co. Ltd. (EAPC) ruptured near the Evrona Nature Reserve. As a result, about five million liters of crude oil poured from the pipeline into the nature reserve located in the Arava Valley.
October 26, 2021
Easing of Conditions for Amutot and PBCs to Engage with Israeli State Institutions
Up until today, pursuant to an Israeli government resolution dating back to 2001, NPOs (such as Amutot and public-benefit companies) that did not possess a certificate of proper management could not engage with government entities.
A certificate of proper management is a certificate issued to Amutot and PBCs by the Registrar of Amutot and Endowments after receiving an organization's annual report (in conformity with the statutory requirements and the registrar's instructions). It is valid for one year (or for two years, for Amutot and PBCs that fulfill particular criteria).