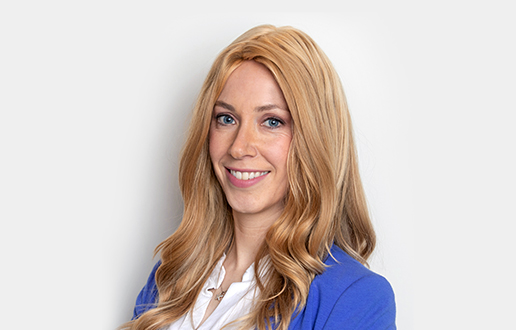 Electra City Tower
58 Harakevet St.
Tel Aviv
6777016
Inbar Gorelick
Adv. Inbar Gorelick specializes in corporate and commercial law and handles a broad spectrum of complex transactions for Israeli and foreign clients.
Inbar represents high-tech companies, providing them legal services throughout all stages of their development and advising them on corporate matters on an ongoing basis.
Inbar provides legal services pertaining to companies' incorporation, complex commercial transactions, financing, and investments, including with respect to commercial agreements, licensing agreements, service agreements, R&D, manufacturing and supply agreements, internet, technology, privacy protection, intellectual property, and more.
In addition, Inbar represents investors and purchasers of high-tech companies and assists them in executing their investments and acquisitions of companies.
Prior to joining our firm, Inbar worked at another leading Israeli law firm.
Education:
Haifa University, LL.B., 2013
Admission:
Member of Israel Bar Association since 2014
Insights & News - Inbar Gorelick :
June 16, 2023
Inbar Gorelick Lectures to "Female Entrepreneurs on Campus" at Tel Aviv University
Adv. Inbar Gorelick was invited to Tel Aviv University to lecture as part of the "Female Entrepreneurs on Campus" project
Inbar discussed what to take into consideration when incorporating a company, the importance of founders agreement and intellectual property protection.
May 15, 2023
Conference: The High-Tech Employment World
We hosted members of the Association of Corporate Counsel (ACC) for the conference The High-Tech Employment World. 
The conference focused on key issues in the Israeli high-tech employment market and included diverse lectures on such topics as non-competition clauses in employment agreements, the workforce as a critical element in the workplace, and more.
Among the speakers at the conference were Micky Barnea, our firm's managing partner; Nani Maoz, the founder, chairman, and CEO of Everest; and firm lawyers Harel Perlmutter, Netta Bromberg, Inbar Gorelick, and Amos E. Rosenzweig.
January 12, 2023
Barnea: Participating in Tel Aviv University Medical Innovation Hackathon
Ken Shaked acted as a judge for Tel Aviv University's medical innovation hackathon and will serve as a legal advisor for the competition's winners. Inbar Gorelick, Dana Ben Yehuda, and Inbar Katzir served as mentors and provided participants with professional input.