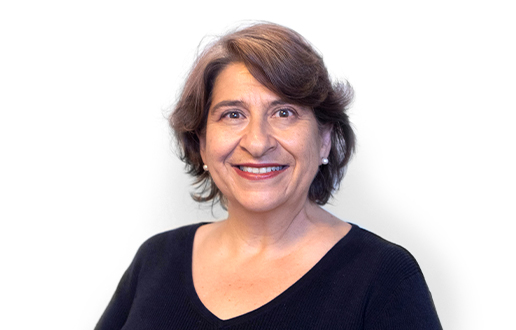 Electra City Tower
58 Harakevet St.
Tel Aviv
6777016
Cathy Bardenstein
Adv. Cathy Bardenstein is also experienced in managing discovery processes for complex, multi-state litigation.
Before joining Barnea, Cathy served as counsel for several US-based telecommunications and insurance companies managing litigation.
She also previously worked in the litigation departments of several firms, focusing on commercial and bankruptcy litigation.
Education:
Emory University School of Law, J.D., 1982
University of Rochester, B.A. Political Science and Psychology, 1979
Admission:
Member of the New York Bar since 1983
News and updates - Cathy Bardenstein:
January 24, 2022
Crowdfunding for Startups
The Israeli capital market is marking four years since the entrance into force of the regulations that enable capital and debt financing through crowdfunding. This article will briefly review the crowdfunding market in Israel. It will present the advantages and disadvantages of this funding model, and consider suitable candidates for this type of funding.
What Is Crowdfunding?
Crowdfunding is a relatively new funding model. It enables private companies to publish a fundraising campaign to recruit small sums of money from an unlimited number of investors. In return, the investors receive an allotment of shares (or debentures), without a prospectus and all of the associated costs involved in an IPO process.
The raising of the funds takes place through an online platform operated by an offering coordinator, an entity supervised by the Israel Securities Authority. The offering coordinator's role is to coordinate all of the campaigns on the platform and perform various examinations to ensure the campaigns comply with the provisions of the law.
A campaign runs for a particular time frame. If, by its conclusion, the company succeeds in raising the minimum defined sum, the offering coordinator transfers the funds to the company and allocates the shares or the debentures to the investors. If the company does not succeed in raising the minimum defined sum, the investors receive their funds back.
As a rule, any company can recruit between ILS 4-6 million during 12 consecutive months. Investors are restricted to a cumulative investment of between ILS 20-60 thousand, depending upon each investor's annual income.


Let's Talk Numbers
There are currently three active and prominent offering coordinators in Israel: Pipelbiz, Fundit, and Together. In addition to these offering coordinators, several other platforms raise funds for ventures, albeit not via the crowdfunding model. Some examples include ExitValley and OurCrowd.
In 2020, these offering coordinators raised a total of ILS 60 million, in more than 35 campaigns by various private companies. Compared to 2019, when about ILS 45 million was raised through offering coordinators, this is an increase of about 33%. There is an expectation the data for 2021 will show a further increase.
One of the factors that has had a significant impact on the growth of the Israeli crowdfunding market, is the extraordinary prosperity of the local high-tech market. The high-Tech market reached an unprecedented transaction volume of about USD 10.1 billion in 2020 alone. Seemingly, as the local high-tech market continues to thrive, so will crowdfunding platforms, since most of the companies raising funds through these platforms are technology companies.
The nascent crowdfunding market in Israel has already benefited from several impressive exits. The first company that provided investors with a "dream" exit is Innocan, which operates in the medical cannabis field. Innocan raised funds in 2019 through the Pipelbiz platform. In 2020, it was listed on the Canadian Stock Exchange at a value reflecting a significant return to investors.
Still, it is essential to note that investments in technology companies are venture capital investments for all intents and purposes. An investment is more likely to go down the drain than result in a profitable exit. This is one of the reasons why the legislature decided to limit investors to relatively low investment sums proportionate to their annual income levels.


Advantages and Disadvantages of Crowdfunding
The most significant advantage of crowdfunding is that it is convenient and straightforward. In addition, it facilitates swift access to money. Crowdfunding also provides companies engaging in diverse fields extraordinary exposure to an unlimited number of investors. Investors become partners in a company's success and ambassadors of the company and its business. For investors, crowdfunding offers them investment opportunities, including in technological ventures formerly available only to serious venture capitalists.
Crowdfunding is a fundraising channel suitable mainly for young companies looking for seed money. It is less suitable for large companies that primarily need higher sums of funding. Furthermore, despite the significant reliefs the legislature granted to companies raising capital from the public via the crowdfunding model, such companies are still required to issue public disclosures about their activities during their campaigns. These include disclosures on their latest financial statements, their business plans, details about engagements, interested parties, etc.
Investors also need to consider that, because of the relatively low investment sums, for the most part, they will have no ability to influence the company's decisions or mode of management. This differs from institutional or sophisticated investors. Those investors largely acquire this ability in consideration for their investments by receiving the right to appoint a board member or veto rights concerning significant decisions.


For Whom Is Crowdfunding Suitable?
Crowdfunding is especially suitable for companies that prefer quick access to funding to enable the company's founders to retain control and management powers. This funding is largely sufficient for these companies to develop proof of concept and minimum viable product. Later, they might be able to raise funds according to a higher company value.
For investors, the crowdfunding model offers an alternative investment channel. This channel enables them to diversify their standard investment portfolios while limiting their investment volume and hedging the risk.
Engaging with a crowdfunding platform is relatively easy. Still, it is advisable to consider several factors and to consult with attorneys who are well versed in the regulatory requirements applying to these platforms and to the companies that raise funding through them. We recommend you do so before, during, and after the engagement to avoid any legal implications.

***

Barnea Jaffa Lande is a leading Israeli law firm that specializes in providing legal services to crowdfunding platforms and to companies that raise funds through them. If you have any questions, please feel free to contact us.
October 24, 2021
2021 Snapshot: The Impact of Covid-19 on the Israeli Economy
The advent of COVID-19 has brought a challenge to the stability of the economy of every country in the world. Fortunately, and unlike the situation in many countries, Israel's economy grew by 15.4% on an annualized basis in the second quarter of 2021, and by 5.3% in entire first half of the year. The second quarter, of course, brought the bulk of the growth, exceeding that of Belgium, Canada, and the US among others.
Israel has been able to do so well because of the strength and diversity of its economy. It is a highly industrialized country mostly based upon a significant amount of research and development in many fields ranging from hi-tech to traditional goods manufacturing. In the past, the bulk of Israel's industries were centered around food processing, textiles and fashion, furniture, pharmaceuticals, pesticides, chemicals, rubber, plastic, and metal products.
As Israel needed to develop and manufacture arms for its defense, accelerated because of the arms embargoes by a number of countries, new technologies arouse benefiting from an increased amount of funds devoted to it, and to the innovations, knowledge and experience of the scientists and engineers who developed these new armaments. This constituted the foundation for Israel's unique and world-changing technologies, such as computer software and hardware, telecommunications, and electronic devices.
Although Israel lacks raw materials and natural resources, it more than makes up for that with its R&D centers, scientific institutes, and highly educated and qualified labor force. In fact, the percentage of Israel's workforce engaged in the high-tech industry continues to grow, with more than 25% of industrial workers engaged in it. These workers support the 8% annual growth in Israel's high-tech industries and are real world evidence of Israel spending 4.9% of its GDP annually – more than any other OECD country. For example, in 1965, high-tech industry only accounted for 37 percent of Israel's industrial product. This grew to 58% in 1985 and zoomed to 70% in 2006. Nearly 80% of high-tech products are exported and over 90% of public budgets for R&D, much of which is obtained via joint venture capital funds ($7 billion in 2006) are allocated to high-tech.
Not Just High Tech
Israel has other industries which remain strong and assist in the strength of its economy. Israel remains a leading world diamond manufacturing and trading center and the Israel Diamond Exchange is the largest in the world.  In the first seven months of 2021, Israel's net exports of polished diamonds reached $1.05 billion, a 229% increase from the same period in 2020. A significant amount of that can be attributed to exports to the UAE.
Israel's transportation and communications sector constitutes only a small share in economic statistics but is an important part of the economy, serving not only as important infrastructure for Israel's industrial community, but also most households. In 2006 transportation and communications contributed 7% to Israel's GDP and 8% of its exports. It also employed 5% of its labor force. 39 percent of this is attributed to the communications industry.
The Agriculture Industry
Israel's agriculture industry has also changed. Although its share of the GDP has decreased significantly over the years; given the need to overcome Israel's scarcity of weather and a difficult environment, the increasing use of technology has resulted in the development and growth of a market-oriented agri-business that exports its solutions modern irrigations and water treatment technologies as well as innovative farming methods, to the world. Although much of Israel's agriculture production is used for the home market, a large variety of fruit and vegetables and flowers is exported to the European market during the winter months.
Welcome to Israel
Finally, tourism remains and important part of the Israel's economy, with more than 4 million tourists visiting Israel in 2019 who, in total, contributing approximately NIS 23 billion into the Israeli economy. This can be compared to 2.41 million in 2000, and 1.34 million in 1990. Although this only constituted 5.9% of the 2019 GDP, it has a huge foreign currency value added component, and before COVI9-19, employed some 80,000 workers.
* This article was largely based on data from the Israel Ministry of Foreign Affairs.
May 13, 2020
Legal Options for Israeli Companies Operating in the U.S.
How Israeli companies operating in the U.S. can use COVID-19 as a force majeure and the restructuring of debt in chapter 11 bankruptcy ?