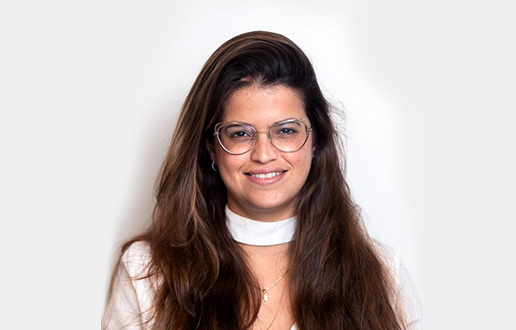 Electra City Tower
58 Harakevet St.
Tel Aviv
6777016
Zohar Haim Levinger
Zohar Haim Levinger represents clients in all stages of class actions, including responses to motions to certify, appeals, negotiations, and settlements. She provides representation before the courts and during arbitration and mediation proceedings.
Additionally, Zohar represents clients in complex civil and commercial litigation and handles intricate commercial disputes. These include derivative claims, shareholder disputes, capital market and securities disputes, communication and media disputes, real estate disputes, contract breaches, and more.
Zohar represents both Israeli and international clients from various industries, including investment companies, banks, insurance companies, food companies, construction companies, media companies, and more.
Prior to joining our firm, Zohar worked in the litigation department of a leading Israeli law firm.
Education:
Interdisciplinary Center Herzliya, LL.B (with honors), 2013
Admission:
Member of Israel Bar Association since 2014
Insights & News - Zohar Haim Levinger:
June 28, 2023
Representing a Billionaire in a Dispute with His Former Son-in-Law
A tumultuous seven-year family conflict ended with the issuance of a ruling by Israel's Supreme Court. The Court ruled in our client's favor that funds allocated by him for the benefit of his daughter and which were managed by his former son-in-law in various investments were meant to be held in trust and were not given as a gift, as the son-in-law claimed.
The Supreme Court ruled that a trustee will be appointed to manage the trust in accordance with its goals, that the former son-in-law must return the funds to the trust, and that the trustee shall be entitled to take any action necessary to recoup all of the trust's assets, including the funds the son-in-law allegedly embezzled. In addition, the Supreme Court ordered the son-in-law to bear our client's legal fees and expenses amounting to NIS 1.25 million.
Zohar Lande, Gal Livshits, Adi Shoham, Zohar Haim Levinger, and Liron Dahan provided representation in this matter.
March 7, 2023
District Court Dismisses 66 Class Actions over Accessibility
In a precedential ruling, the Tel Aviv District Court dismissed 66 motions to certify class actions filed against dozens of public companies. The motions alleged the companies' financial reports and reporting to the Tel Aviv Stock Exchange's MAYA system were not accessible to people with disabilities.
Eyal Nachshon, Zohar Haim Levinger, and Naama Ben Arosh Moshe represented a large number of the companies.
November 3, 2022
Barnea: Representing Butcher Chain against Motion to Certify Class Action
Eyal Nachshon and Zohar Haim Levinger represented the Maadaney Gourmet butcher chain against a motion for certification of a class action filed against it. The claim alleged the chain violated provisions of the Economy Ministry's competitive procedure for 2018 regarding the import of fresh meat exempt from customs duty. After a long and in-depth mediation process, the parties reached a settlement agreement. Maadaney Gourmet agreed to donate food products to those in need, thus bringing the litigation process to an end.