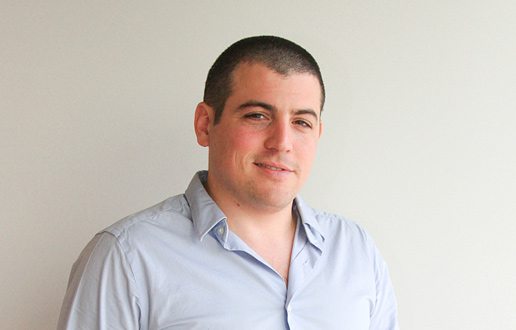 Electra City Tower
58 Harakevet St.
Tel Aviv
6777016
Ido Freund
Ido is a partner in the firm's Corporate Department, advising private investors and funds in connection with local and international transactions
Adv. Ido Freund counsels companies and corporations from various business sectors on their day-to-day operations. Ido has extensive experience advising high-tech companies, entrepreneurs, startups, and mature companies on the legal aspects of their activities.  Ido guides companies throughout all stages of their lifecycles—the idea stage and incorporation, initial capital raising, expansion, and subsequent Mergers and Acquisitions. 
Ido advises private investors and funds in connection with local and international transactions, including their financing, regulation, corporate and commercial law, and intellectual property aspects.
As part of his work, Ido serves as a mentor to technological accelerators, entrepreneurs, and a number of ventures.
In 2022, The Legal 500 ranked Ido as a Recommended Lawyer in the field of High-Tech and Startups.
Education:
Hebrew University of Jerusalem (LL.B) 2015
Admission:
Member of Israel Bar Association since 2016
Insights & News - Ido Freund:
March 28, 2023
Barnea: Representing Daily.dev in USD 11 Million Seed Funding Round
Itay Gura, Ido Freund, and Inbar Katzir represented the Israeli startup Daily.dev in a USD 11 million seed funding round. The company aims to build the world's largest professional network for the global developer community.
March 28, 2023
Barnea: Supporting ReCombinate Program
We are happy to be a partner in the ReCombinant program, an AB InBev-TAU Ventures collaboration dedicated to fostering pilot activity and joint R&D. The program is supported by the Israel Innovation Authority. Ido Freund, a partner in our Corporate Department, served as a speaker on a panel at the initiative's spotlight event.
September 19, 2022
Barnea: Representing Israeli Startup in Initial Funding Round of USD 17 million
Itay Gura, Ido Freund, and Inbar Katzir represented the startup Winn.AI in an initial funding round of USD 17 million. Winn.AI offers a real-time AI assistant that helps sales teams win more deals with less hassle through its innovative real-time tracking, capturing, and CRM updating features.