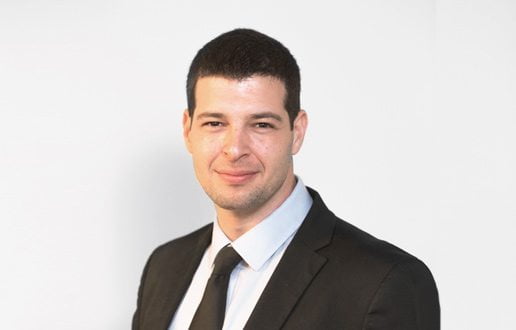 Electra City Tower
58 Harakevet St.
Tel Aviv
6777016
Omer Keydar
Omer specializes in representing companies and individuals in diverse and complex litigation cases involving all aspects of commercial law.
Omer represents Israeli and international companies in complex litigation proceedings before Israel's district courts and Supreme Court, as well as in mediation and arbitration processes.
In this framework, Omer accompanies a long list of clients, including domestic and international corporations, public companies, private companies, and businessmen, in class actions, derivative claims, shareholder and control disputes, capital markets and securities lawsuits, real estate disputes, administrative appeals, Supreme Court appeals, and more.
Before joining Barnea, Omer worked at a boutique Israeli litigation firm. Prior to his legal studies, Omer worked for seven years as a researcher and editor at Israel's Channel 2.
Education:
Interdisciplinary Center Herzliya, LL.B., 2013
Admission:
Member of the Israel Bar Association since 2014
News and updates - Omer Keydar:
March 9, 2022
Representing Shikun & Binui and Egged in Administrative Petition
Our firm is representing Shikun & Binui and Egged in an administrative petition filed with the Jerusalem District Court over the tender committee's decision not to disqualify the bids of French company Alstom and Russian company TMH in the tender for the Jerusalem Light Rail's Blue Line.
Advs. Zohar Lande, Shai Avnieli, and Omer Keydar provided representation in the matter.
October 20, 2021
Double the Trouble: What Happens When a Class Action Lawsuit tries to "Piggyback" off Another?
Many class action proceedings end in settlement. The settlement agreement is designed, inter alia, to facilitate an efficient and fair resolution to the proceeding, in a manner that also provides certainty to the parties. Essentially, it "takes on the risk" for all parties involved—the class action plaintiffs and their legal representation, the class, and the defendants. Settlement certification by the court constitutes res judicata, and ensures the preclusion of repeated claims regarding the subject of the settlement.
September 14, 2021
District Court Ruling: Azrieli Foundation Exempt from Paying Taxes on Dividends
An Israeli district court rejected the Israel Tax Authority's attempt to force the Azrieli Foundation to pay taxes in the amount of tens of millions of shekels for dividends it received and continues to receive due to its holding in Azrieli Group's shares. The court accepted the tax appeal, which was filed by Barnea Jaffa Lande, and ruled that the Azrieli Foundation,  a non-profit organization that works for the public good in Israel, is not the controlling owner of Azrieli Group and is therefore entitled to a tax exemption. The court ruled, among other things, that the ITA's position could have a chilling effect in relation to business entities' support of philanthropic associations. Our firm's  Zohar Lande, Eyal Nachshon, Harel Perlmutter, Nir Ziman, and Omer Keydar represented the Azrieli Foundation throughout the proceedings, which lasted about five years.