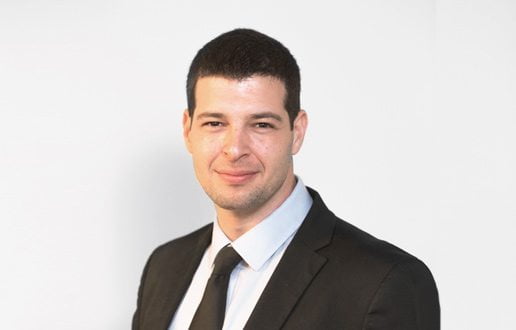 Electra City Tower
58 Harakevet St.
Tel Aviv
6777016
Omer Keydar
Omer specializes in representing companies and individuals in diverse and complex litigation cases involving all aspects of commercial law.
Omer represents Israeli and international companies in complex litigation proceedings before Israel's district courts and Supreme Court, as well as in mediation and arbitration processes.
In this framework, Omer accompanies a long list of clients, including domestic and international corporations, public companies, private companies, and businessmen, in class actions, derivative claims, shareholder and control disputes, capital markets and securities lawsuits, real estate disputes, administrative appeals, Supreme Court appeals, and more.
Before joining Barnea, Omer worked at a boutique Israeli litigation firm. Prior to his legal studies, Omer worked for seven years as a researcher and editor at Israel's Channel 2.
Education:
Interdisciplinary Center Herzliya, LL.B., 2013
Admission:
Member of the Israel Bar Association since 2014
News and updates - Omer Keydar:
March 26, 2019
Barnea Representing Knight Therapeutics in Minority Discrimination Lawsuit in Israel
Our firm is representing Knight Therapeutics, a Canadian public company that holds 28% of Israeli pharmaceutical company Medison's shares, in a lawsuit alleging the deprivation of its rights as a minority shareholder in Medison. The company is represented by Advs. Zohar Lande, Eyal Nachshon, Omer Keydar and Eitan Sivan of our Litigation Department.
January 27, 2019
Continued Representation of Eyal Shamir in Claim for Brokerage Fees
Advs. Zohar Lande, Eyal Nachshon, and Omer Keydar of the firm's Litigation Department continue to represent the businessman Eyal Shamir in a lawsuit against British Israel. Shamir claims he was not paid a brokerage fee for the merger between British Israel and Melisron.
December 31, 2018
Supreme Court Decision on Knesset Channel Chosen as Top Ruling in 2018
TheMarker named the Supreme Court's ruling on the Knesset Channel tender as one of the five most important verdicts of 2018. According to TheMarker, the ruling provides a glimpse into the Court's attitude to the media. Advs. Zohar Lande, Eyal Nachshon, Adi Shoham, and Omer Keydar of the firm's Litigation Department represented RGE Knesset Channel, which won the tender.