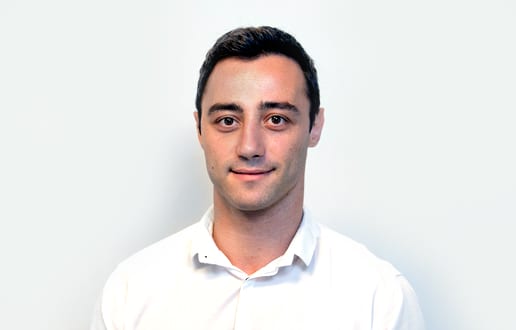 Electra City Tower
58 Harakevet St.
Tel Aviv
6777016
Michael Dubin
Michael specializes in representing companies and individuals in a variety of cases and on a wide range of matters in the field of civil-commercial litigation.
Adv. Michael Dubin is an experienced litigator with a diverse practice in complex commercial disputes, insolvency, and debt collection proceedings, and matters involving international aspects. In addition, in 2022, Michael was chosen by a public committee to appear on a list of approved trustees for corporate insolvency proceedings, from which Israeli courts appoint trustees in such capacity.
Michael specializes in the bankruptcy of businesses and individuals. Michael's insolvency practice includes representing a wide range of clients such as creditors, debtors, and bidders in insolvency litigation, formulating debt arrangements, corporate rehabilitation and reorganization proceedings, as well as asset realization.
Michael represents companies and individuals before Israeli courts, including the Economic Affairs Court, in arbitration and mediation and regularly advises officers, directors, and shareholders on various corporate and business matters involving public and private companies.
Michael is also a teaching assistant to Dr. Daphna Avnieli, former Tel-Aviv District Court judge at Tel-Aviv University, in a dispute resolution and risk management course that addresses arbitration and mediation.
Before his legal career, Michael was a reporter and editor for a financial portal, where he acquired extensive knowledge by analyzing shares and bonds for public companies
Education:
Tel-Aviv University, LL.M. (cum laude), 2019
Hebrew University of Jerusalem, LL.B, B.A Business Administration, 2011
Admission:
Member of Israel Bar Association since 2012
Insights & News - Michael Dubin:
August 7, 2023
Barnea: Advising Anise on Corporate Recovery Plan
Idan Miller, Michael Dubin, and Liron Dahan are advising Anise on a corporate recovery plan, after the natural products chain fell into an approximately ILS 22.9 million debt. As part of this process, our firm submitted a request to the district court to appoint a trustee and approve a debt arrangement. Anise's debts accumulated due to branch expansion and an increase in interest rates. The chain is now working to implement its all-encompassing corporate recovery plan, which includes closing unprofitable branches, closing a packaging plant in Kiryat Anavim, improving efficiency, and further reductions.
July 27, 2022
Barnea Representing Several Ability Group Cyber Companies
Advs. Zohar Lande, Michael Dubin, and Liron Dahan submitted a motion to initiate insolvency proceedings and temporary operations on behalf of several cyber companies from Ability Group. Ability Group faces debts of approximately NIS 150 million.
July 14, 2022
Barnea Representing Businessman in NIS 20 Million Lawsuit against Moshe Hogeg
Advs. Zohar Lande, Moran Bickel, Michael Dubin, and Asaf Glasner are representing an American businessman in a NIS 20 million lawsuit against Moshe Hogeg, Adi Sheleg, Singulariteam, and additional defendants.

The plaintiff claims the defendants prompted him to invest in a cryptocurrency venture called Stox, which did not really exist, and fraudulently pocketed the investment funds.