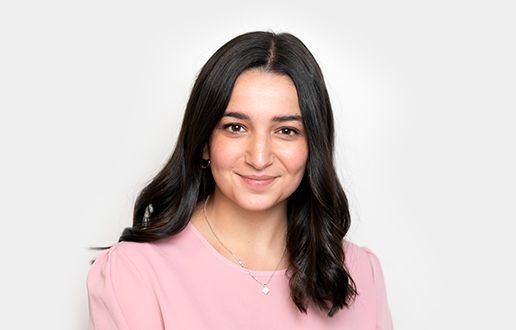 Electra City Tower
58 Harakevet St.
Tel Aviv
6777016
Izabel Pashayev
Izabel Pashayev advises local and international companies on mergers and acquisitions and other commercial transactions.
Adv. Izabel Pashayev corporations assists in preparing and formulating many commercial agreements, including founders' and shareholders' agreements, capital raising agreements, distribution agreements, joint venture agreements, service agreements, and more.
Izabel also represents non-profit organizations (Amutot and public benefit companies) in all their legal matters, both vis-a-vis the Registrar of Amutot and with ongoing commercial issues.
In addition, Izabel advises companies and entrepreneurs in dealing with environmental law and ESG issues. Izabel helps such clients build compliance programs for environmental quality standards, produce relevant ESG reports, and more.
Education:
College of Management, LL.B. and B.A. in Communications and Management, specializing in advertising and marketing,
Admission:
Member of Israel Bar Association since 2021
Insights & News - Izabel Pashayev:
April 24, 2023
Tel Aviv Stock Exchange Publishes ESG Questionnaire
The publication of the questionnaire aligns with global trends and reflects the importance of this subject for investors. According to the TASE press release, only 70 companies currently publish full ESG reports.
April 18, 2023
Greenhouse Gas Emissions: Scope 1, Scope 2 and Scope 3
The monitoring of greenhouse gas emissions is not only important for protecting environmental quality, but it also offers commercial benefits, such as monitoring energy and supply chain expenses and participating in carbon emissions trading markets. 
March 15, 2023
The Israeli Arrangements Law of 2023-2024: Significant Harm to Environmental Quality
Notwithstanding growing awareness and the measures being taken to reduce greenhouse gas emissions (as part of Israel's commitment under the Paris Agreement), the emerging Arrangements Law could cause a regression in environmental legislation and hinder efforts to protect Israel's population from environmental hazards.