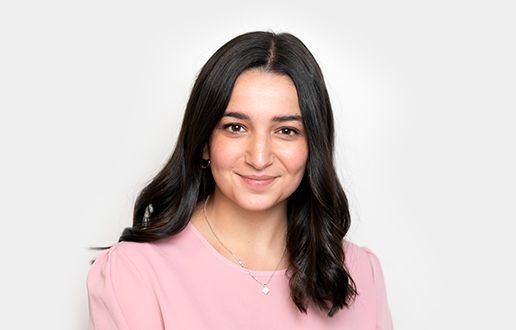 Electra City Tower
58 Harakevet St.
Tel Aviv
6777016
Izabel Pashayev
Izabel is an associate in the firm's Corporate Department.
Adv. Izabel Pashayev provides legal advice to entrepreneurs, investors, and local and international companies on issues of commercial law, corporate law, capital raising, and more.
Her legal services include preparing founders' agreements, share purchase and investment agreements, service agreements, commercial agreements, distribution agreements, and more.
Education:
College of Management, LL.B. and B.A. in Communications and Management, specializing in advertising and marketing,
Admission:
Member of Israel Bar Association since 2021
News and updates - Izabel Pashayev:
August 31, 2021
Israeli High Court Ruling: Knesset Finance Committee Limited in Authority to Approve Tax Benefits for NPOs
The Israeli High Court of Justice ruled recently that section 46 of the Income Tax Ordinance does not authorize the Knesset Finance Committee to exercise broad discretion in recognizing NPOs and in fact the Committee's approval is limited solely to that related to its supervisory role.
June 15, 2021
Climate Law Memorandum: Goals and Means for Handling the Climate Crisis
The Ministry of Environmental Protection recently published the Memorandum for the Climate Law 2021. The memorandum's main purpose is to create an organizational framework for Israel's handling of the global climate crisis. It follows the developing trend among countries worldwide that have enacted similar climate legislation. According to the memorandum, handling the crisis shall occur on two primary levels. The first is prevention and minimization of greenhouse gas emissions in order for Israel to meet its international obligations under the Paris Agreement. The second is advancing national preparedness for the impacts and harms of the climate crisis.
May 4, 2021
Israel Securities Authority Recommendations on Corporate Responsibility and ESG Risks
In light of global capital market investors' growing interest in the topic of responsible investments, the Israel Securities Authority recently published a proposed outline for corporate responsibility and ESG risk disclosures.