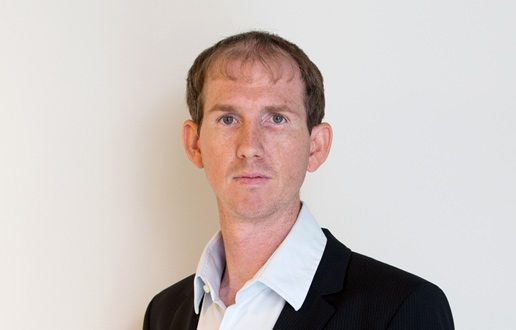 Electra City Tower
58 Harakevet St.
Tel Aviv
6777016
Nir Ziman
Nir specializes in providing tax planning, assistance and ongoing counseling, particularly in relation to corporate taxation, international taxation, VAT, taxation of individuals and more.
Nir handles such matters as the filing of restructuring applications, representation during tax assessment discussions with the Israeli tax authorities. Nir also advises clients in the course of complicated transactions, including obtaining approvals from the tax authorities and the performance of tax due diligence examinations.
Nir joined Barnea in 2016. Prior to that, Nir worked in the tax department at EY.
Education:
Tel-Aviv University (BA in Accountings) 2010
Tel-Aviv University (LL.B) 2011
Admission:
Member of the Israel Bar Association since 2012
Member of the Accountants Council since 2015
News and updates - Nir Ziman:
November 10, 2021
Representing Sephira in Sale of Shares to DL Software Group
Barnea represented the French and Israeli group of companies Sephira, a leader in software solutions for healthcare professionals, in the sale of its holdings to the DL Software Group, which was recently acquired by the American PE fund TA Associates.
The transaction was led by Samuel Henry Samuel, and Avihay Asulin. Netta Bromberg provided representation in all labor law matters, and Harel Perlmutter and Nir Ziman advised on all tax issues.
September 14, 2021
District Court Ruling: Azrieli Foundation Exempt from Paying Taxes on Dividends
An Israeli district court rejected the Israel Tax Authority's attempt to force the Azrieli Foundation to pay taxes in the amount of tens of millions of shekels for dividends it received and continues to receive due to its holding in Azrieli Group's shares. The court accepted the tax appeal, which was filed by Barnea Jaffa Lande, and ruled that the Azrieli Foundation,  a non-profit organization that works for the public good in Israel, is not the controlling owner of Azrieli Group and is therefore entitled to a tax exemption. The court ruled, among other things, that the ITA's position could have a chilling effect in relation to business entities' support of philanthropic associations. Our firm's  Zohar Lande, Eyal Nachshon, Harel Perlmutter, Nir Ziman, and Omer Keydar represented the Azrieli Foundation throughout the proceedings, which lasted about five years.
July 17, 2021
Israeli-UAE Tax Treaty
On May 31, 2021, Israel and the United Arab Emirates signed a tax treaty. This is the first tax treaty between the states. It is expected to go into effect on January 1, 2022, after passing the necessary ratification processes in the Knesset and the government.