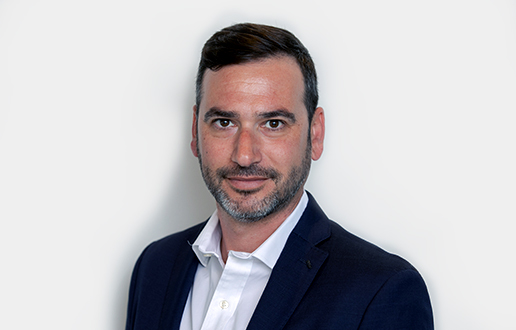 Electra City Tower
58 Harekevet St.
Tel Aviv
6777016
Elad Reshtick
Elad is a partner in our firm's Finance and Public Corporations Department.
Adv. Elad Reshtick has extensive experience advising corporations, including public companies, private companies, underwriters, and institutional entities. His legal advice incorporates complex aspects of securities law and corporate law relating to the execution of local and international M&A transactions, financing, capital and debt recruitments, investments, etc.
Elad is an expert in capital market activities, including, inter alia, IPOs, secondary and private offerings, and issuances of various financial instruments. Elad also has unique expertise in corporate governance matters and provides legal advice to boards of directors and board committees. Services include handling interested-party transactions, managing shareholder disputes, and drafting executive remuneration policies. He also assists clients in their interactions with the various regulatory authorities, including the Israel Securities Authority and the Tel Aviv Stock Exchange.
Elad also advises startups, fledgling companies, and mature companies in relation to their local and international activities and provides ongoing legal assistance for all his client's needs.
Elad has served as an outside director and as an independent director of various companies in the Israeli capital market, and is currently a member of the Israel Bar Association's Securities & Capital Markets Committee.
In addition to his professional responsibilities, Elad teaches various continuing education courses to directors and officers and, from time to time, is also a guest lecturer in academic institutions in his spheres of expertise.
Education:
The Program for European Business Law Studies, Heinrich Heine University, Dusseldorf, Germany, 2010
Interdisciplinary Center Herzliya, LL.M., Expertise in Commercial Law 2009
Interdisciplinary Center Herzliya, LL.B., Expertise in Corporate Governance, 2009
Admission:
Member of the Israel Bar Association since 2011
Insights & News - Elad Reshtick :
August 30, 2023
Advising on a ILS 300 Million Issuance of a New Series of Bonds
Elad Reshtick, Omri Oren, and Raz Landau represented Mediterranean Towers Ltd. in a ILS 300 million issuance of a new series of bonds held earlier this week. The company received offers for approximately ILS 533 million in the institutional phase.
July 31, 2023
Capital Markets: The Dangers of Misleading Stock Market Filings
Elad Reshtick's op-ed in TheMarker examines the dangers of companies disclosing marketing and sales updates in the guise of stock market filings, in order to attract investors.
June 27, 2023
Reading Financial Reports: Lecture on Legal Issues
Our firm is hosting the Israeli Association of Corporate Counsel's course on how to read financial reports for in-house legal counsels. The duration of the course is eight sessions. In today's session, Elad Reshtick lectured on company valuations, dividend distribution tests, pro-forma financial statements, and more.