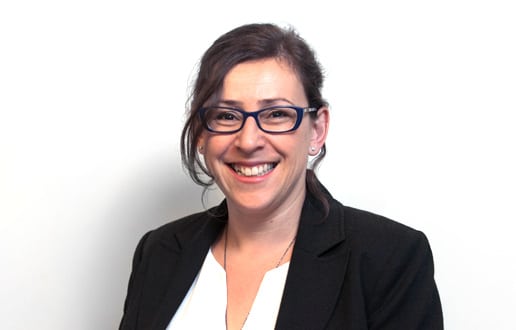 Electra City Tower
58 Harakevet St.
Tel Aviv
6777016
Anat Even-Chen
Anat leads the regulation practice at Barnea, providing legal counsel to local and international clients on a variety of regulatory issues.
Adv. Anat Even-Chen counsels organizations operating in Israel on meeting various regulatory matters, whether financial regulation, commerce and e-commerce, consumer protection, environmental regulation and ESG compliance, regulation in the energy field, life sciences, export controls, and FDI.
In the financial regulation field, Anat focuses on advising fintech and regtech companies on all the regulatory aspects of their business activity, including banking and payment regulation. She counsels during interactions with the regulator, prepares legal opinions, and advises on legislative and regulatory initiatives.
Anat also advises companies on both brick-and-mortar and online interactions, including advertising and promotional activities. In addition, Anat counsels companies setting up internet ventures on the various regulatory aspects of their operations, including IP and AI issues.
Anat was ranked by the Chambers Fintech Guide 2023 as a leading lawyer in the field and was ranked as a Next Generation Partner in the Banking & Finance practice area by The Legal 500 (in 2023).
Education:
New York University LL.M. 2010
Tel Aviv University LL.M. 2008
Haifa University LL.B. Cum Laude, B.A Economics 2005
Admission:
Member of Israel Bar Association since 2006
Insights & News - Anat Even-Chen:
October 26, 2023
War and Force Majeure – Implications for Contract Performance
Since a combat situation in Israel is not deemed force majeure, the legislature and the regulatory authorities recommend that parties to contracts hold dialogues on the contract terms in good faith, to the extent the state of emergency does not enable all contract clauses to be performed. Concurrently, the Knesset enacted the Postponement of Deadlines Law, which allows those entitled to postpone performance of contracts under particular circumstances.
September 6, 2023
Price Display in Credit Transactions: What Are the Obligations?
The Haifa District Court recently granted a motion to certify a class action regarding the manner in which price is displayed in installment transactions and the interest charged on those installments. This ruling holds great significance for businesses seeking to levy surcharges for customer installment payment options.
June 5, 2023
The Guide to Avoiding Lawsuits Stemming from Sponsored Advertising
To avoid lawsuits, companies that decide to publish sponsored marketing content and collaborate with influencers should be aware of the limitations that apply to them, including Consumer Protection Law provisions. Anat Even-Chen and Tamar Ivri Stern shed light on the issue and provide practical tips in an article for Calcalist.