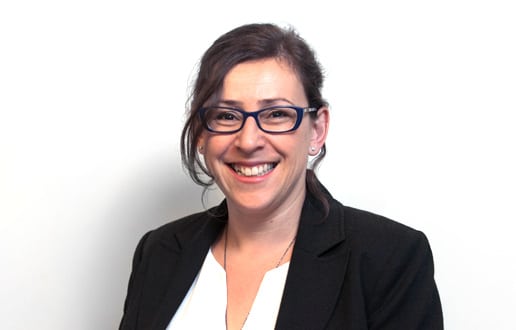 Electra City Tower
58 Harakevet St.
Tel Aviv
6777016
Anat Even-Chen
Anat leads the regulation practice at Barnea, providing legal counsel to local and international clients on all regulatory issues.
Anat helps organizations operating in Israel to meet various regulatory requirements, whether regarding financial regulation, privacy issues and information security, regulation in the gas field, antitrust, life sciences, and Israel Innovation Authority grants.
In the financial regulation field, Anat focuses on guiding Fintech and Regtech companies on all the regulatory aspects of their business activity. She counsels during interactions with the regulator, prepares legal opinions, advises on legislative and regulatory initiatives, etc.
In the cyber and data protection field, Anat accompanies companies in implementing local and European regulatory requirements. She advises on various privacy issues regarding customers and suppliers, manages database registration, and represents clients dealing with cyber data breaches before the  Privacy Protection Authority.
Anat also counsels companies setting up Internet ventures on all the various regulatory aspects their operations entail.
Anat advises clients in the field of competition and antitrust, and represents them in proceedings before the Competition Commissioner, on issues related to mergers, restrictive arrangements, monopolistic activities, etc.
Education:
New York University LL.M. 2010
Tel Aviv University LL.M. 2008
Haifa University LL.B. Cum Laude, B.A Economics 2005
Admission:
Member of Israel Bar Association since 2006
News and updates - Anat Even-Chen:
September 19, 2021
Israeli Privacy Protection Authority Publishes New Statement Concerning Location Data in Workplaces
There has been an uptrend in recent years of employers using a variety of technological tools to supervise their employees and oversee the quality of their work. The use of these tools has become more prevalent due to the shift of many organizations to working from home last year.
August 8, 2021
Amendment to Israeli Competition Rules – RPM Arrangements
The block exemption for non-horizontal arrangements recently underwent a significant change. Beyond changing the name of the block exemption to "Rules of Economic Competition," a significant amendment was introduced relating to the issue of price restraints in vertical arrangements.
June 20, 2021
Webinar: Cyber and Privacy in International Law
Bar-Ilan University's International Law Club & Global Law Forum is hosting the webinar "Cyber and Privacy in International Law". As part of the webinar, Anat Even-Chen, a partner and the head of our firm's regulation practice, will discuss the international aspects of privacy and cyber security law.