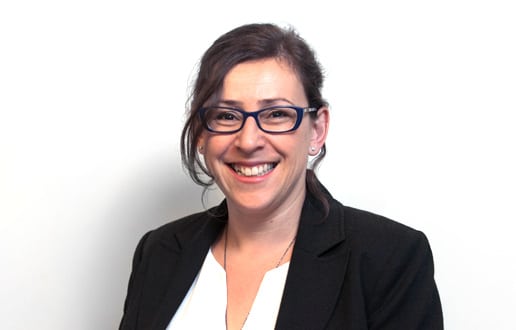 Electra City Tower
58 Harakevet St.
Tel Aviv
6777016
Anat Even-Chen
Anat leads the regulation practice at Barnea, providing legal counsel to local and international clients on all regulatory issues.
Anat helps organizations operating in Israel to meet various regulatory requirements, whether regarding financial regulation, privacy issues and information security, regulation in the gas field, antitrust, life sciences, and Israel Innovation Authority grants.
In the financial regulation field, Anat focuses on guiding Fintech and Regtech companies on all the regulatory aspects of their business activity. She counsels during interactions with the regulator, prepares legal opinions, advises on legislative and regulatory initiatives, etc.
In the cyber and data protection field, Anat accompanies companies in implementing local and European regulatory requirements. She advises on various privacy issues regarding customers and suppliers, manages database registration, and represents clients dealing with cyber data breaches before the  Privacy Protection Authority.
Anat also counsels companies setting up Internet ventures on all the various regulatory aspects their operations entail.
Anat advises clients in the field of competition and antitrust, and represents them in proceedings before the Competition Commissioner, on issues related to mergers, restrictive arrangements, monopolistic activities, etc.
Education:
New York University LL.M. 2010
Tel Aviv University LL.M. 2008
Haifa University LL.B. Cum Laude, B.A Economics 2005
Admission:
Member of Israel Bar Association since 2006
News and updates - Anat Even-Chen:
June 20, 2021
Webinar: Cyber and Privacy in International Law
Bar-Ilan University's International Law Club & Global Law Forum is hosting the webinar "Cyber and Privacy in International Law". As part of the
webinar, Anat Even-Chen, a partner and the head of our firm's regulation practice, will discuss the international aspects of privacy and cyber security law.
June 13, 2021
Bank of Israel: Environmental Considerations and Risks Should Be Part of Banking Corporations' Risk Management
The Bank of Israel published its latest annual review at the end of May¹The review includes an announcement by Supervisor of Banks Yair Avidan that he is promoting the formulation of updated comprehensive regulations on environmental risk management, considering the considerable importance he attributes to the subject of the environment.
Already at the end of 2020, the Supervisor of Banks sent a letter to banking corporations and credit card companies advising them of the initiation of a process of regulating and supervising banks' environmental risk management². These clear statements may have significant implications on many business entities, adding practical substance to the growing discourse about corporations' environmental impact and their adoption of an ESG policies.
February 18, 2021
Employers: Everything You Need to Know about Vaccinations
This past year has been nothing short of a rollercoaster ride for employers in Israel, in terms of both their business activities and their role as employers. Now, when we can perhaps see a glimmer of light at the end of the tunnel in the form of Israel's vaccination campaign, quite a few questions arise.