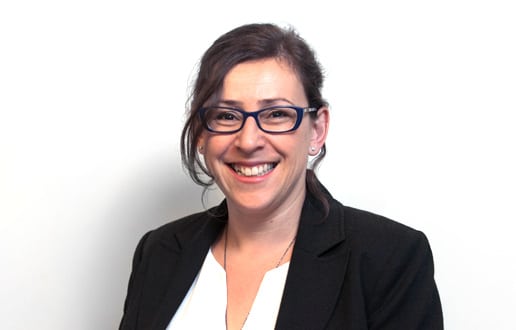 Electra City Tower
58 Harakevet St.
Tel Aviv
6777016
Anat Even-Chen
Anat leads the regulation practice at Barnea, providing legal counsel to local and international clients on all regulatory issues.
Adv. Anat Even-Chen helps organizations operating in Israel to meet various regulatory requirements, whether regarding financial regulation, privacy issues and information security, regulation in the gas field, antitrust, life sciences, and Israel Innovation Authority grants.
In the financial regulation field, Anat focuses on guiding Fintech and Regtech companies on all the regulatory aspects of their business activity. She counsels during interactions with the regulator, prepares legal opinions, advises on legislative and regulatory initiatives, etc.
In the cyber and data protection field, Anat accompanies companies in implementing local and European regulatory requirements. She advises on various privacy issues regarding customers and suppliers, manages database registration, and represents clients dealing with cyber data breaches before the  Privacy Protection Authority.
Anat also counsels companies setting up Internet ventures on all the various regulatory aspects their operations entail.
Anat advises clients in the field of competition and antitrust, and represents them in proceedings before the Competition Commissioner, on issues related to mergers, restrictive arrangements, monopolistic activities, etc.
In 2022, prominent legal directory The Legal 500 ranked Anat as a Next Generation Partner in the Banking & Finance practice area.
Education:
New York University LL.M. 2010
Tel Aviv University LL.M. 2008
Haifa University LL.B. Cum Laude, B.A Economics 2005
Admission:
Member of Israel Bar Association since 2006
News and updates - Anat Even-Chen:
May 4, 2022
Personalization, Automation and Other Trends – Anat Even-Chen in Geektime
The magazine Geektime interviewed Anat Even Chen, among other experts from various tech fields, to create a forecast of Israeli high-tech developments in the upcoming decade.
March 7, 2022
Warburg Pincus Leads Funding Round in Israeli Digital Health Startup MDClone
We were delighted to represent the global private equity firm Warburg Pincus in its investment in the Israeli Healthcare Data Analysis company MDClone.
Advs. Ariella Dreyfuss, Tal Freilich and Anat Even-Chen advised on this transaction.
February 21, 2022
Website Accessibility - Legislation and its Meaning
Adv. Anat Even Chen and Adv. Eyal Nachshon, Partners at our office, lectured today at the website builders forum on the requirements and obligations of owners, site builders, and site operators given the obligation to access the degrees.